Watch: Legend uses 3D printer to profit, exposes unseriousness of taxpayer-funded gun buyback programs
August 04, 2022
Gun buyback programs are a way for anti-Second Amendment leftists to control guns without the pesky second amendment getting in the way. In Canada, they ban your guns and tell you you have no right to self-defense. In America, we have a Bill of Rights that says "f*ck that sh*t." So, as a workaround, liberal cities will use taxpayer money to "heavily suggest" citizens sell the government their guns.
In Houston, one real man-of-genius found a loophole. Our dude is an early contender for Based Badass of the Year.
3d printed guns will no longer be accepted at Houston area gun buybacks after one man sold several during a recent buyback event. The man who sold the $3 3d printed guns claims to have sold 62 at $50 each. Profiting approximately $2900. 👑 https://t.co/X94HQ8dWIVpic.twitter.com/S725HMrALY
— John Curtis  (@Johnmcurtis) August 2, 2022
Ok, so our dude... Let's just call him Patriot McBasedface--sold 62 guns he made with a 3D printer. He got a $50 Visa gift card for each. His cost to print each gun? Three bucks. So, Patriot McBasedface profited close to $3000 over a technicality because the city was in that big of a rush to virtue signal about gun control.
If, for some reason, you aren't impressed yet, here is Patriot McBasedface's rationale.
"The goal was not personal profit, but to send a message about spending $1 million tax dollars on something that has no evidence of any effect on crime."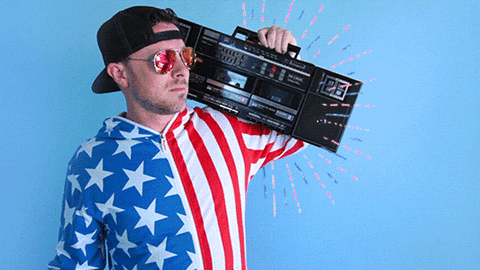 The City of Houston has since closed the loophole. Patriot McBasedface is having a shopping spree on Amazon.
What have we learned here, friends? Always read the fine print. You may find yourself in a position to profit off leftist virtue signaling. Should such an opportunity arise, it is a great opportunity--nay, your patriotic duty to take advantage of it.
Also, gun buyback programs are trojan horses. Don't fall for them.
The Louder with Crowder Dot Com Website is on Instagram now!Follow us at @lwcnewswire and tell a friend!
DEBUNKED: Gun Buyback Programs! | Louder with Crowderyoutu.be