Each day we overwhelm your brains with the content you've come to love from the Louder with Crowder Dot Com website.
But Facebook is...you know, Facebook. Their algorithm hides our ranting and raving as best it can. The best way to stick it to Zuckerface?
Sign up for the LWC News Blast! Get your favorite right-wing commentary delivered directly to your inbox!
Google defends Christians, drops sponsorship of blasphemous drag show after employees complained
June 28, 2023
There're such low standards for Google that their doing the barest minimum is noteworthy. But they were sponsoring a drag show to celebrate the end of Pride month. A group of Christian employees launched a petition against it. And Google, when no one was looking, dropped their sponsorship. The most surprising thing in that paragraph... there are enough Christian employees at Google to launch a petition.
CNBC is reporting the Big Tech overlords removed a "Pride and Drag Show" scheduled for Tuesday from its sponsored series of LGBTQ Pride events. The group of Christian employees took offense with drag artist Peaches Christ. It was a performance that was supposed to, quote, "wrap up this amazing month."
The petition accused Google of religious discrimination for sponsoring an event and a performer that sexualizes and disrespects the Christian faith.
"Their provocative and inflammatory artistry is considered a direct affront to the religious beliefs and sensitivities of Christians," the petition said of Peaches Christ.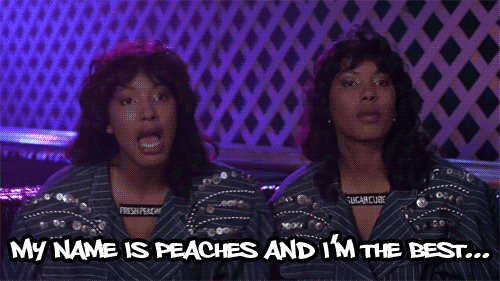 Though it's not like Google took a brave stance. They removed the sponsorship when no one was looking, and claimed the sponsorship -- which was up all month -- was removed because it went up without being fully approved by the company. Per a statement to the New York Post: "This particular event was booked by and shared within one team without going through our standard events process. While the event organizers have shifted the official team event onsite, the performance will go on at the planned venue – and it's open to the public, so employees can still attend."
Google also refuses to say if the Christian employees' petition had anything to do with the decision to drop sponsorship. As I said, the barest minimum.
It's similar to the Los Angeles Dodgers situation. No one had a problem with the team having Pride Night. But when it came to a blasphemous group of Anti-Catholic queens call the Sisters of Perpetual Indulgence (you may remember them from this 2019 classic, "ANOTHER Child Sex Offender Discovered at 'Drag Queen Story Time'") who mocked the Crucifixion of Christ, Dodgers attempted to do the barest minimum by uninviting this one group. They were quickly made to bend the knee. Pride Month means being forced to affirm every kink.
I guess with Google, at the very least they didn't cave and announce they were sponsoring the show after all. We can call that a win, kinda sorta.
><><><><><><
Brodigan is Grand Poobah of this here website and when he isn't writing words about things enjoys day drinking, pro-wrestling, and country music. You can find him on the Twitter too.
Facebook doesn't want you reading this post or any others lately. Their algorithm hides our stories and shenanigans as best it can. The best way to stick it to Zuckerface? Sign up for our DAILY EMAIL BLASTS! They can't stop us from delivering our content straight to your inbox. Yet.