Each day we overwhelm your brains with the content you've come to love from the Louder with Crowder Dot Com website.
But Facebook is...you know, Facebook. Their algorithm hides our ranting and raving as best it can. The best way to stick it to Zuckerface?
Sign up for the LWC News Blast! Get your favorite right-wing commentary delivered directly to your inbox!
Articles
ANOTHER Child Sex Offender Discovered at 'Drag Queen Story Time'
April 08, 2019
Really, is anyone that surprised? The Drag Queen Story Time affair in Houston seems to be a magnet for strange men who like touching children. A second child sex offender has been unmasked by concerned Houstonian parents of  "MassResistance" after some diligent detective work. From PJ Media:
On Thursday, activist parents with MassResistance unmasked another child sex offender who greeted children at Drag Queen Story Time. According to local MassResistance leader Tracy Shannon, a drag performer with many aliases has sexually assaulted children and publicly recounted his history as a transgender dominatrix and prostitute for hire. His name has been redacted here because he was allegedly convicted for sexual assault against children at age 16, so his record has been sealed.
MassResistance is the same group which uncovered the first child sex pervert in the reading group. Read Library Admits Registered Sex Offender Participated in Drag Queen Storytime. The people of MassResistance have seemingly made it their mission in life to verify every single red flag this group, "The Sisters of Perpetual Indulgence" throw up. Really, it doesn't take too many eyebrow pops to realize a group of adult men dressed as freaky ladies might not be the best people to read to your children.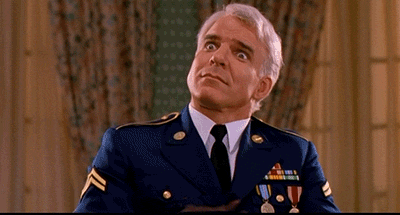 PJ Media has the full write up as to how MassResistance connected the dots, so go give it a read. One of MassResistance's leaders, Tracy Shannon, threw the gauntlet at the Houston Public Library system for their failure to do their due diligence:
"The malfeasance by the legal department, library staff, Mayor Turner, Rhea Lawson and city council members who are close to and protecting this program from scrutiny is appalling," Tracy Shannon told PJ Media. "In January, we gave city council and the mayor an expose that was over 160 pages. Our expose is now over 600 pages on this program and we are not even done."
Are all transgender people child sex perverts? Of course not. We're not saying they are. But can we just add an extra layer of scrutiny to people who want to be around children? It's sometimes weird for grown men to have such a fascination with children. Michael Jackson ringing any bells? No, I'm not suggesting all men or all women who want to read to kids are perverts. Don't twist my words. I'm merely suggesting that just because people are part of the current victim group du jour, transgenders, they do not get a pass on a little detective work. In fact, maybe a group of men who are so willingly flaunting their freak get just a dash more in the Googling department. Related: School Has Transgender Advocate Read to Kindergartners, Misleads Parents.
Second thing, parents: what the actual hell are you people thinking, allowing your kids near strange men in dresses? Whatever happened to "stranger danger"? What, just because he's filled out a gown and applied some eye-liner, that makes him less of a dangerous stranger?
Maybe it's time to make responsible parenting great again. Because it's not just the transgender group who has some explaining to do.
NOT SUBSCRIBED TO THE PODCAST? FIX THAT! IT'S COMPLETELY FREE ON BOTH ITUNES HERE AND SOUNDCLOUD HERE.