Watch: Loser live-streamer thinks it's hilarious to pretend to pour GASOLINE on people's cars until one guy pulls a gun
May 19, 2023
Internet pranks have reached a new level of stupidity. Or, they did three years ago (the schmuck in this video yells "Kanye 2020") and have gotten worse sense. There are idiots living among us who, in the name of going viral and becoming an internet celebrity, call it a "prank" to pretend to pour gasoline on your car and YOU.
One guy with a gun did not find the humor in it.
Meet Bob. Bob thinks it's funny to prank people by going to a parking lot and pouring gasoline on their cars. Why? Because LOL, it's only water! Something you wouldn't know as you see someone pouring liquid out of a gas canister onto your car. In case you don't get the humor of the prank yet, Bob also says "I'm burning your car down, bro."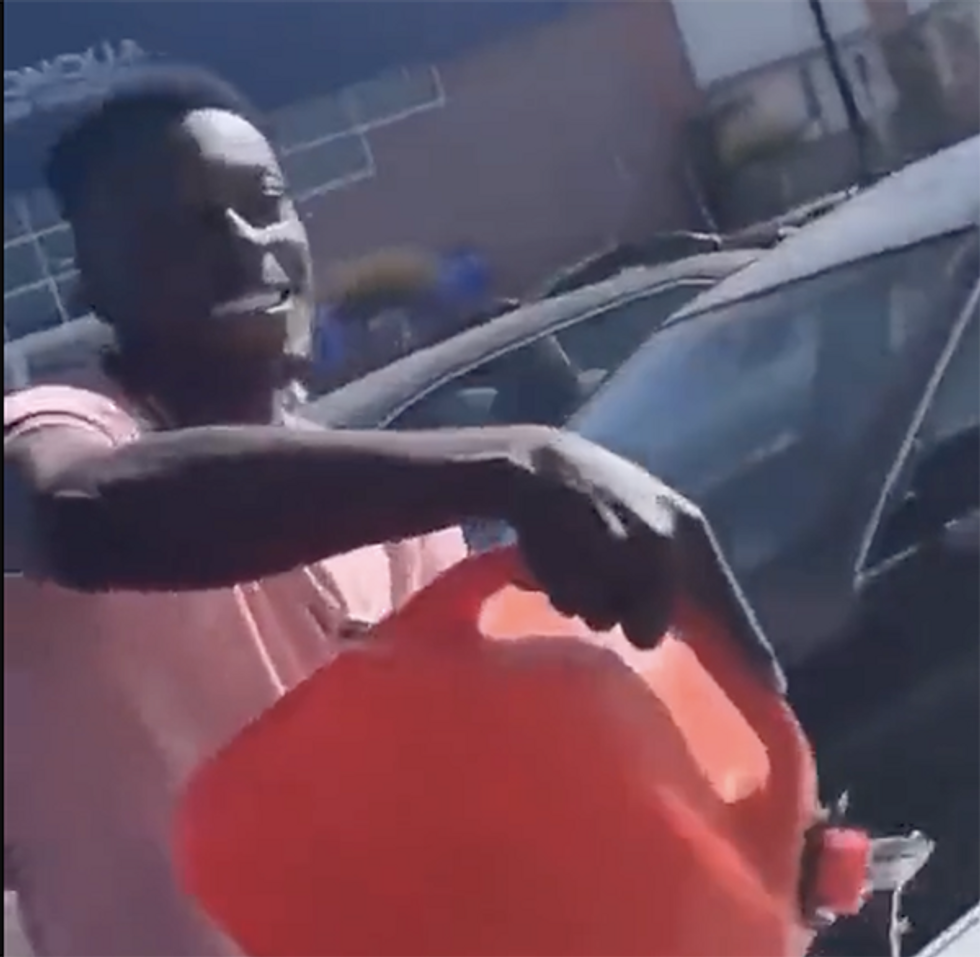 And if you think THAT'S funny, wait until you see Bob chasing the guy around the parking lot threatening to kill him. He didn't say the words "I'm going to kill you." But when you a threatening to pour gasoline on someone, it's implied.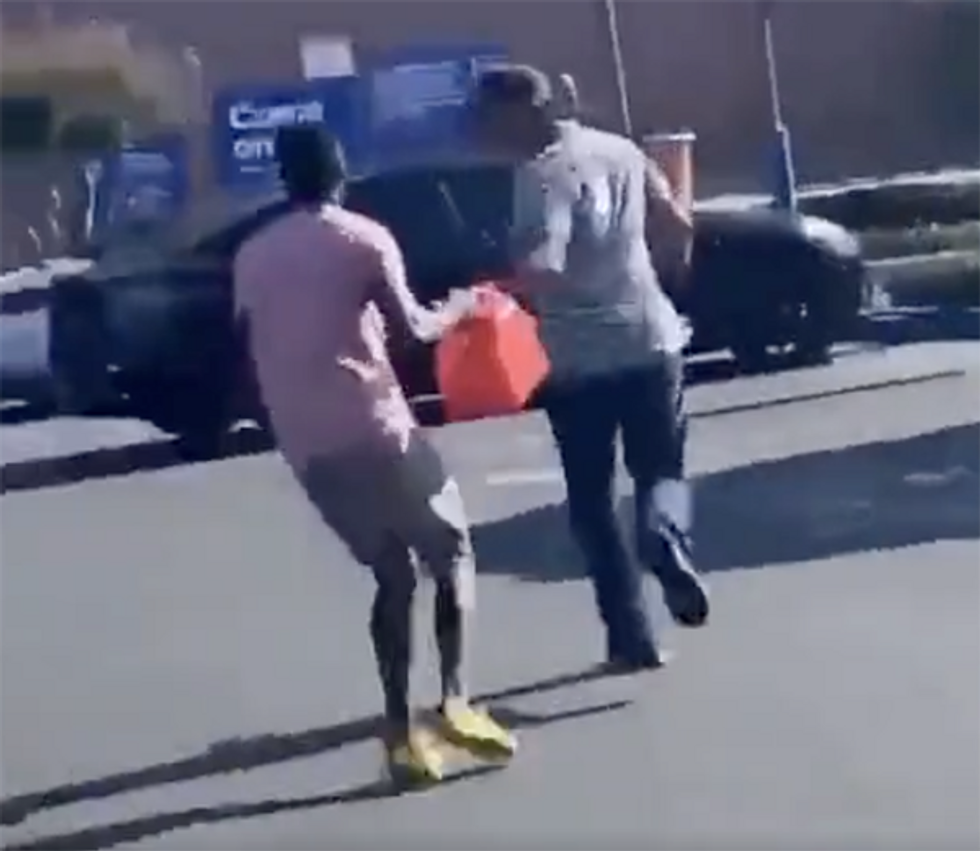 Then Bob, happy with how his "prank" was going, went to pull his "prank" on a second car. A pick-up. PawPaw's pick up. He's the guy with a gun.
PawPaw did not find the humor in Bob threatening to set his truck on fire: "It better be water, partner. Or you're one dead son of a b*tch."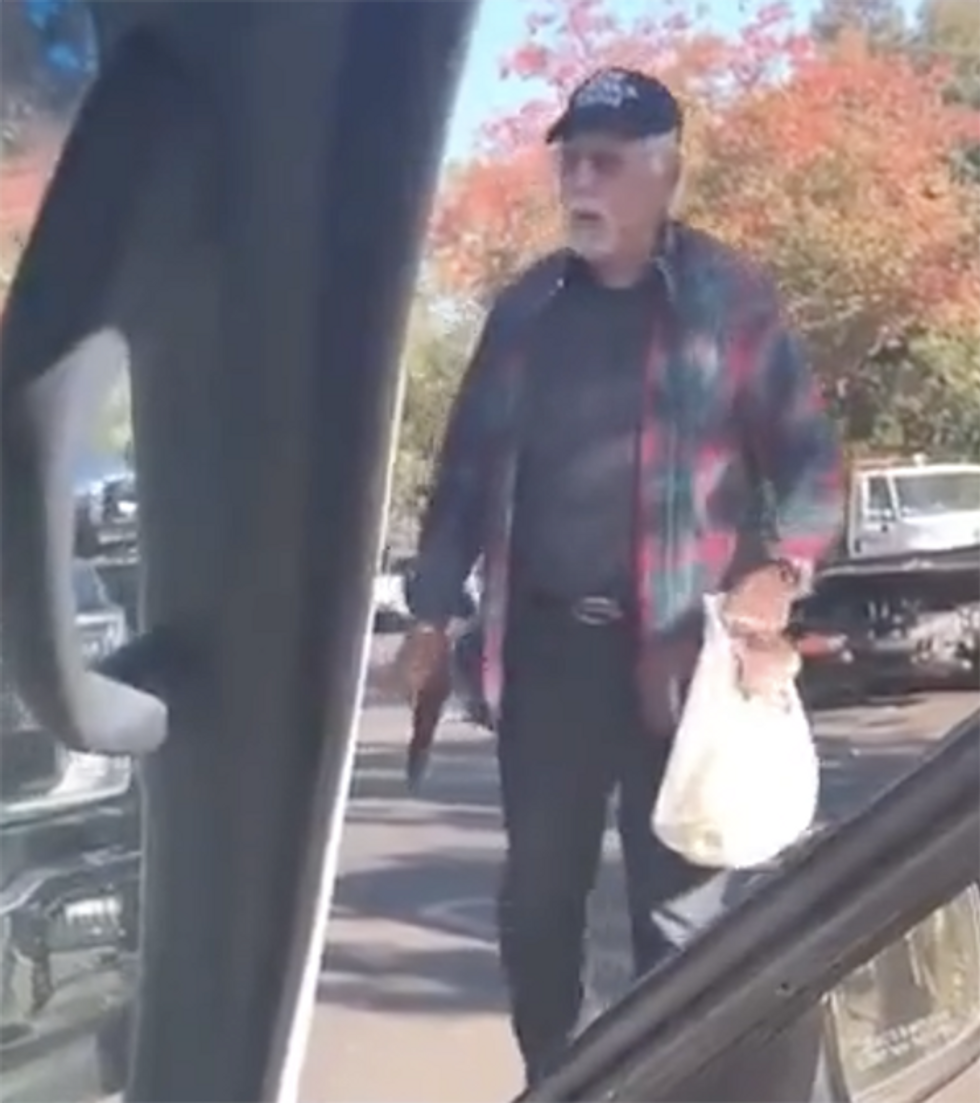 This is the trend. If it's not harassing people on trains or pretending to steal their luggage at the airport, it's a "prank" where you convince people you are going to set their car -- and them -- on fire. This is what losers are doing desperate for the Internet to pay attention to them.
Why stop there? Next time wear a mask. Throw someone in the back of a van. Live-stream you threatening to behead them while saying "Admiral-Akbar." Then when they think they are going to die, take off the mask and yell, "Fooled you! You fell for the oldest trick in the book. It's just a prank! Like and subscribe!"
><><><><><><
Brodigan is Grand Poobah of this here website and when he isn't writing words about things enjoys day drinking, pro-wrestling, and country music. You can find him on the Twitter too.
Facebook doesn't want you reading this post or any others lately. Their algorithm hides our stories and shenanigans as best it can. The best way to stick it to Zuckerface? Bookmark LouderWithCrowder.com and check us out throughout the day! Also, follow us on Instagram and Twitter.