Each day we overwhelm your brains with the content you've come to love from the Louder with Crowder Dot Com website.
But Facebook is...you know, Facebook. Their algorithm hides our ranting and raving as best it can. The best way to stick it to Zuckerface?
Sign up for the LWC News Blast! Get your favorite right-wing commentary delivered directly to your inbox!
Elizabeth Warren Refuses to Shake Hands with Bernie Sanders [VIDEO]
January 15, 2020
If you missed the Democrat debate Tuesday night, it can best be summed up in seven words: we're calling the election for Donald Trump. For an Iowa Caucus less than a month away, no one stood out as the great white hope for liberals. It's the great "white" hope because the debate stage had all the diversity of a Klan rally. Possibly less diversity, because who really knows who's under those hoods? The most exciting part was after the debate, when Elizabeth Warren seemingly refused to shake hands with Bernie Sanders.
This may be because of the Warren campaign leaking an alleged private conversation between the two senators. Where Bernie allegedly said that a woman can't win the White House. CNN even asked about it during the debate. Though not really.
Way to throw out a banana there, CNN. No spin at CNN, no sir.
Warren's beefin' with Bernie. Bernie's beefin' with Warren. Progressives are beefin' with CNN. Y'all know what time it is!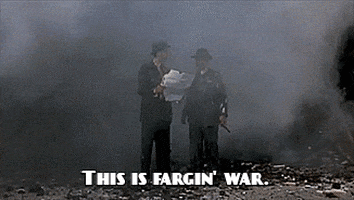 Look, no one knows what really happened in that private meeting. Though one of the candidates has a truth-telling problem (see Elizabeth Warren Listed Herself as "American Indian" on Texas Bar Registration and "Fauxcahontas" Elizabeth Warren Gets Put on Blast By Actual Cherokee…). Ironically enough, she's the candidate who needs to take out Bernie Sanders. Depending on the poll, Bernie may or may not be in the lead with less than a month to go before Iowans pull levers. Honestly, we couldn't care less about who is telling the truth. We just want to see the blood and the fighting. We're basic but we're honest about it.
Democrat primaries are not unlike watching ice hockey. Something else that is less white than the Democrats running for president.