Dan Crenshaw Drops Another Cinematic Action Adventure to Support the Georgia Runoffs
December 14, 2020
You get the feeling Dan Crenshaw wanted to be a movie star when he grew up. Congress was his backup plan. Or it went Navy SEALs, then acting, then Congress. He could have remade the 1990 Charlie Sheen classic Navy SEALs. With Charlie Sheen! Instead, we get him in Washington, D.C., where the congressman remakes Wizard of Oz battling the Wicked Witch of the West.
Crenshaw is using his campaign as an excuse to scratch the acting itch. Texas Reloaded was easily the greatest campaign ad ever. Our favorite pirate dropped the follow-up: Georgia Reloaded.
Georgia Reloadedyoutu.be
My only criticism? I forget whose Instagram account I was watching behind-the-scenes footage on. But the evildoers in this masterpiece were referred to as anqweefa. It must have found its way onto the cutting room floor. I guess being a member of Congress requires a certain measure of decorum. I, of course, have no decorum and thought that was hysterical.

I'd also like to offer my services for the next in the Reloaded series. I can play Crenshaw's "guy in the chair." Everyone knows every hero needs a "guy in the chair."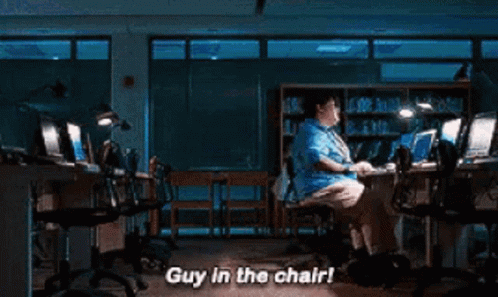 The question now is what that next release will be. Texas Reloaded 2: Reload Harder? America Reloaded? A gritty reimagining of Pirates of Penzance? Dan Crenshaw's possibilities are endless!
Crowder's Unexplainable Santa Story | Louder With Crowderwww.youtube.com
Not subscribed to the podcast?Fix that! It's completely free.