CBC News comes crawling back to Twitter after quitting and Elon Musk has the perfect meme to welcome them
May 10, 2023
Like so many other drama queens before them, CBC News (Canadian Broadcast Company) has returned to Twitter after stomping their feet as they rage quit less than a month ago. Elon Musk, the Head Twit In Charge, is of course welcoming them back with open arms.
At least the "news" network's quitting lasted close to a month. Other drama queens like CBS News and social media influencer Rep. AOC barely lasted a weekend.
Issues developed when Twitter started to correctly label the CBC as state-funded media. That is factually true. The Canadian government funds the Canadian Broadcast Company. There was some dispute over how much they were funded. Elon settled on 69%.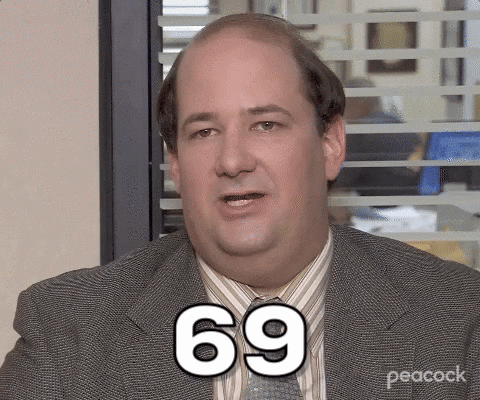 CBC News SWARES it's unbiased journalism that operates independent of the government that funds them. As opposed to media outlets in America that shill for the government free of charge. Also, the fact that the CBC -- that CBC News is totes independent from -- tried to pressure Twitter to remove posts critical of the government is a coinkydink.
Whatever. That's all in the past. CBC News came crawling back and "will resume some activity on a handful of Twitter accounts" but they claim they will "significantly reduce our overall Twitter footprint and continue to assess the platform against our social media strategy."
Elon welcomed them back with this meme from the homosexual cowboy movie Brokeback Mountain. Because, like drama queens who rage quit Twitter before, CBC News just can't Musky.
Side note, Brokeback Mountain might be a QUEER cowboy movie now. In 2005 when the movie came out, you couldn't say "queer" but could say "homosexual." Now in 2023 "queer" is making a comeback and I think "homosexual" is the bad word. We here at the Louder with Crowder Dot Com website apologize for any accidental use of a pejorative.
><><><><><><
Brodigan is Grand Poobah of this here website and when he isn't writing words about things enjoys day drinking, pro-wrestling, and country music. You can find him on the Twitter too.
Facebook doesn't want you reading this post or any others lately. Their algorithm hides our stories and shenanigans as best it can. The best way to stick it to Zuckerface? Bookmark LouderWithCrowder.com and check us out throughout the day! Also, follow us on Instagram and Twitter.