Tr​udeau whines after Musk slaps CBC with 'government-funded' label, so Elon trolls them with sexual innuendo
April 18, 2023
Elon Musk has been even more aggressive in going after corporate media lately. First, he changed the way NPR is classified on Twitter to accurately reflect its alliance with the U.S. government. Then he completely dismantled a BBC reporter's claims about hate speech. Now, he's going after CANADIAN state media after complaints from the network and Justin Trudeau. The man cannot be stopped.
Trudeau was upset because Musk changed the Canadian Broadcasting Corporation's [CBC] classification to reflect its reliance on government funding - much like he did with NPR. Trudeau whined that CBC is *only* 70 percent government funded, and that 30 percent of their funding comes from other revenue sources. The network receives about $1.2B in taxpayer dollars every year, mind you.
"I think it says a lot about the Conservative Party of Canada. They're choosing to constantly attack independent media organizations, journalists who are working hard to keep Canadians informed and support our democracy."
I don't understand how in the world a corporation with 70% of its funding coming from the government to be considered "independent". Or how hunting down and freezing the bank accounts of the Freedom Convoy protestors can occur in a "democracy". But I digress.
CBC was quite angry as well, even refusing to use Twitter over the label. So Musk asked if CBC would be okay with a label of "70% government funded". Then he applied the label and said "their concern has been addressed".
But the story doesn't end there. Oh no. A Twitter user told Musk it might be better to label the network 69% government funded - just to give them the benefit of the doubt, y'know. Why not add a 1% cushion. Musk thought this was a great idea, since "generosity is always the right move". And thus the CBC account now says, "69% government funded".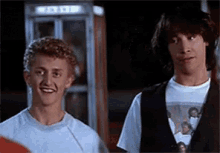 Get it? Or do you need the Urban Dictionary?
Just some more top-tier trolling from Musk. It's refreshing to see someone in charge who doesn't take everything so seriously. There's been no response yet, but I highly doubt CBC and Trudeau find this *quite* as amusing.
><><><><><><
Lily is a Zoomer college dropout who somehow landed a writing gig here at LwC.com. In her spare time, she enjoys going for runs, touching grass, and occasionally tweeting tweets for fellow tweeters.
Facebook doesn't want you reading this post or any others lately. Their algorithm hides our stories and shenanigans as best it can. The best way to stick it to Zuckerface? Bookmark LouderWithCrowder.com and check us out throughout the day! Also, follow us on Instagram and Twitter.