Each day we overwhelm your brains with the content you've come to love from the Louder with Crowder Dot Com website.
But Facebook is...you know, Facebook. Their algorithm hides our ranting and raving as best it can. The best way to stick it to Zuckerface?
Sign up for the LWC News Blast! Get your favorite right-wing commentary delivered directly to your inbox!
Politics
Casey DeSantis shares video about surviving cancer while unhinged leftists attack her over... wearing a  green dress?
October 11, 2022
I'm afraid to say this out loud, but I think I found the dumbest leftist attack on a conservative possible. It is at least up until now, and never underestimate the left in going dumber. It all involves America's First Lady Casey DeSantis.
Before we get started, make sure you watch Mrs. DeSantis's video about surviving cancer. She had battled breast cancer and as of March of this year was cancer free. She shared her story in a recent web video.
Continuous prayers to the First Lady. F*ck cancer.
A few days prior to this video, when Joe Biden came to town to unofficially announce Ron DeSaantis' presidential campaign, Casey DeSantis wore a green dress.
Leftist dingleberry assclown Twitter is going bananas over the green dress. Why, you ask? Because a character in the Handmaid's Tale wore a green dress. And that means Ron DeSantis literally want to turn women in The Handmaid's Tale literally.
If you aren't familiar with The Handmaid's Take, here's the tr;dl: it's dystopian, the women are forced to have babies in it, and if anyone in non-fictional America suggests any abortion restrictions whatsoever (short of just before the baby comes out), low-information progressives march around wearing red.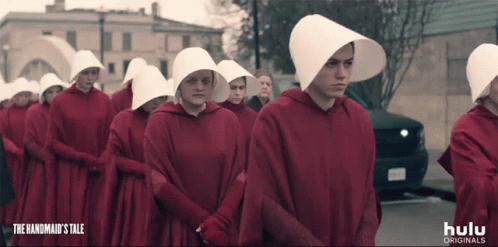 And because a real-life politician's wife wore a dress similar in color to a fictional politician's wife, that's all the evidence leftist Twitter needs to prove once and for all that "we" are "living" in the Handmaid's Tale.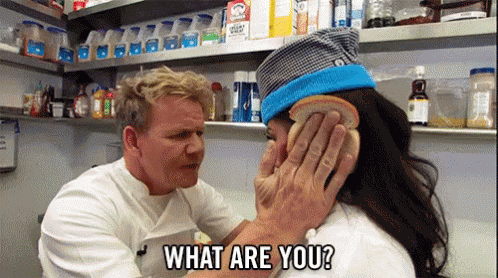 Look, I understand the left was desperate for Hurricane Ian to be DeSantis' "Hurricane Katrina" and they're all boo-boo faced after Joe Biden praised the remarkable job DeSantis is doing. But these new attacks on Casey DeSantis? None of you have the self-respect to be embarrassed for yourselves so I'll be embarrassed for you.
Facebook doesn't want you reading this post or any others lately. Their algorithm hides our stories and shenanigans as best it can. The best way to stick it to Zuckerface? Bookmark LouderWithCrowder.com and check us out throughout the day!
Also follow us on Instagram, Twitter and Gettr!
SAVAGE: Tulsi Gabbard DESTROYS Dems & Leaves Party! | Louder With Crowderyoutu.be