Each day we overwhelm your brains with the content you've come to love from the Louder with Crowder Dot Com website.
But Facebook is...you know, Facebook. Their algorithm hides our ranting and raving as best it can. The best way to stick it to Zuckerface?
Sign up for the LWC News Blast! Get your favorite right-wing commentary delivered directly to your inbox!
Socialism
'Campus Reform' Trips Up Leftist Students with Socialist GPA Proposal
March 31, 2019
A lot of college kiddos out there are hellbent on bringing about socialism. "Something, something, economic liberty bad, give me money!" The folks over at Campus Reform asked some of those students if they wouldn't mind applying that same "logic" to their GPAs.
Most of them aren't to keen on the idea:
Campus Reform's Cabot Phillips went to Florida International University in Miami to test the waters on a "Socialist GPA" policy in which students with higher GPAs would be forced to "spread the wealth" and give some of their GPA points to students with lower GPAs.

Despite the overwhelming number of students who initially said they'd support socialist policies, few agreed to go along with such a plan.
"Sure, being against this would be wholly incompatible with my anti-merit views, but muh grade point average." I'm eager to hear those lefties try to explain away those contradictions.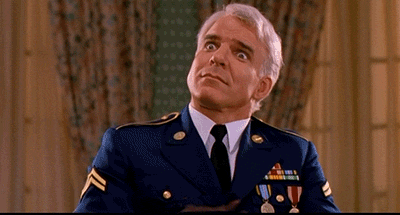 To be fair, some of the students said they'd be fine with the notion of socialist grade point averages. I have to commend them for being consistent in their dumbassery. Nevertheless, socialism is a giant pile of suckage. No matter where you apply it.
Many of these kiddos have no concept of meritocracy. It's a pretty simple system and it works out perfectly. If you do the work, you get the greenbacks. Hit the books hard and you'll get all the GPAs.
Lefties, on the other hand, are trying to snatch the fruits of your labor and distribute them as they see fit. All in the name of "economic justice." Just like with their GPAs, methinks those students wouldn't take too kindly if it were their ducats being swiped.
Socialism is immoral and douchey. End of story: