Each day we overwhelm your brains with the content you've come to love from the Louder with Crowder Dot Com website.
But Facebook is...you know, Facebook. Their algorithm hides our ranting and raving as best it can. The best way to stick it to Zuckerface?
Sign up for the LWC News Blast! Get your favorite right-wing commentary delivered directly to your inbox!
Politics
Bill Maher Hammers 'Ignorant' Justice Sotomayor Over Not Knowing Basic COVID Facts
January 23, 2022
Bill Maher returned to HBO on Friday with another season of "Real Time." A lot of stuff has happened since he's been on break. There is about to be a land war in Europe. Joe Biden had a bunch more "bathroom incidents," allegedly, according to something I just made up. And, the "pro-science" left has continued to show how ignorant they are to data, science, and just how bad they have lost the American people when it comes to pandemic things. Like most liberals, Maher started the pandemic blaming everything on Donald Trump. Since then, and unlike most liberals, Maher has at least acknowledged facts and data since then.
Maher was joined by based journalist Bari Weiss and Rep. Ritchie Torres (D-NY). As Maher and Weiss started to get a little too honest about how dumb Democrats were, Torres, tried piping up with the "yeah, but vaccine" talking point. Bill Maher wasn't in the mood and went back to discussing how clueless his fellow liberals are. He had one specific lib in mind. Justice Sonia Sotomayor, who recently exposed WHILE LISTENING TO ARGUMENTS ABOUT BIDEN'S VACCINE MANDATE how clueless she was about anything.
Real Time With Bill Maher 21/1/2022 | Real Time With Bill Maher (Jan 21, 2022) Full New Episodeyoutu.be
"When we found out what some of the [Supreme Court] Justices said, it showed that they were just like every other liberal or conservative--they all listened to their own media zones. [Justice] Sotomayor said we have over a hundred thousand children in serious condition and many on ventilators. At the time, there were fewer than 5,000. She also said it was a blood-borne virus. Blood-borne virus? That's really ignorant for a Supreme Court Justice. So don't be the 'we're the people who believe in science' but you don't have the facts."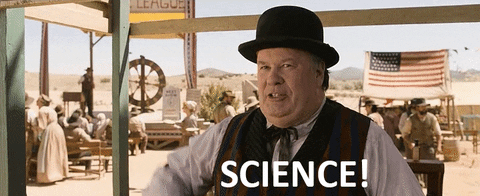 This wasn't the first time Maher has tried to warn his side how stupid and anti-science they are. The poll he sites comes from a Gallup survey last April.
"Democrats did much worse than Republicans in getting the right answer to the fundamental question "what are the chances that someone who gets COVID will need to be hospitalized?" The answer is between one and five percent. 41% OF DEMOCRATS THOUGHT IT WAS OVER FIFTY PERCENT. Another 28% put that chances between 20 to 49%. So almost SEVENTY PERCENT of Democrats are wildly off on this key question."
Yet, Democrats are still calling for more mandates. They still have our children eating lunch in the rain and cold because of "the science." And they still don't seem to understand why so many Americans have stopped trusting them.
The Louder with Crowder Dot Com Website is on Instagram now!Follow us at @lwcnewswire and tell a friend!
The Soviet States of America: How Close Are We? | Louder With Crowderyoutu.be