Each day we overwhelm your brains with the content you've come to love from the Louder with Crowder Dot Com website.
But Facebook is...you know, Facebook. Their algorithm hides our ranting and raving as best it can. The best way to stick it to Zuckerface?
Sign up for the LWC News Blast! Get your favorite right-wing commentary delivered directly to your inbox!
Bill Gates just bought an insane 1.7 million shares of Anheuser-Busch, because of course he would that
September 06, 2023
VOTE IN THE LWC 2024 GOP STRAW POLL! CLICK HERE!
Bill Gates loves three things in this world. It was four, but his bff Jeffrey Epstein "killed" himself. Gates loves himself some Communist China, making other people's medical decisions for them, and an ice-cold glass of reconstituted bum piss. So it makes sense he would buy one point seven MILLION shares of Anheuser Busch.
The stock has been dirt cheap since... you know.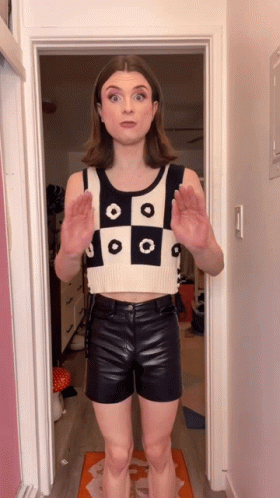 Gates purchased the Anheuser-Busch shares through his Bill & Melinda Gates Foundation Trust, for a market value of approximately $95 million. Melinda Gates is Bill's ex-wife, who put Bill on blast for his cozy relationship with Jeffrey Epstein. It made things awkward.
Critics are quick to claim this is another example of left-wing globalist c*nts looking out for each other. These elitists all live in a world where they care about nothing but the opinions of other elitists. When middle America got upset because it became clear how little Anheuser Busch thought of them, they realized they had options and started to drink other beer.
It upset the natural order of things. Gates's $95 million donation is an attempt to encourage other elitists to step up and help Anheuser Busch regain its dignity. If not, and other corporations realize that the people have a say in things, THEY may start to shun the radical left's agenda as well.
That could all very well be true. Or, maybe there is something in reconstituted bum piss that helps Bill Gates grow his fake meat. The chunky tub of soy is on a "make them eat lab-grown brisket" kick. Perhaps there is a secret ingredient in Bud Light that only Gates knows about. Not unlike electrolytes in the movie Idiocracy.
Bill's stock purchase affects beer drinkers zero. Bud Light will never regain its #1 spot. Former cheap beer drinkers have switched to brands that, while those corporations probably hate their customers too, at least they have the sense not to say so out loud. And the rest of us who drank local from the beginning haven't had our lives interrupted outside of having five months or so of hilarious content.
It must be nice to have $95 million you can set on fire.
><><><><><><
Brodigan is Grand Poobah of this here website and when he isn't writing words about things enjoys day drinking, pro-wrestling, and country music. You can find him on the Twitter too.
Facebook doesn't want you reading this post or any others lately. Their algorithm hides our stories and shenanigans as best it can. The best way to stick it to Zuckerface? Sign up for our DAILY EMAIL BLASTS! They can't stop us from delivering our content straight to your inbox. Yet.