Each day we overwhelm your brains with the content you've come to love from the Louder with Crowder Dot Com website.
But Facebook is...you know, Facebook. Their algorithm hides our ranting and raving as best it can. The best way to stick it to Zuckerface?
Sign up for the LWC News Blast! Get your favorite right-wing commentary delivered directly to your inbox!
It's NOW official! Bud Light dethroned as the #1 beer in America after the Dylan Mulvaney debacle
August 23, 2023
Bud Light has been dethroned as the King of Beers. Which, I guess, makes it the Queen of Beers?
And I know what you're thinking, "But Brodigan, didn't you say this back in June?" Yes, yes I did. While I'm well skilled-ish in matters of political and cultural criticism, I discovered I am unfamiliar with the elventy-five different metrics that judge a beer's success. In June, there was only one metric where it was trending downward. Now, we have the year-to-date basis, according to the latest data from NielsenIQ. Bud Light is out. Modello is in.
Modelo, which is distributed in the US by New York-based Constellation Brands, had an 8.34% share of dollars spent on beer compared to 8.28% for Bud Light through Aug. 12, NIQ reported.
Don't get too excited. Modello is owned in the United States by Constellation Brands, whose #1 shareholder is the Vanguard Group. Outside of the United States, it's owned by... Anheuser-Busch. Plus we're sure Constellation Brands sells out to the same woke pandering to the radical left that every other corporation in America does. We here at the Louder with Crowder Dot Com website still suggest finding a local brewery near you and drinking their beer.
What a wild five months it's been.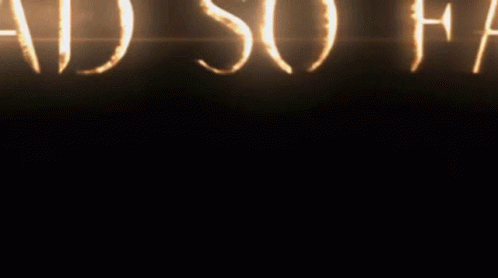 Controversial titface performer Dylan Mulvaney announced he and/or she was a new brand ambassador for Bud Light as part of their March Madness campaign. An odd choice since in Dylan's portrayal of a woman he presented as someone too ditzy and basic to know what March Madness was, as opposed to any of the thousands of real girls who love college basketball.
A podcast appearance of now-former Bud Light VP Alissa Heinersceid came to light. The now disgraced marketing elitist lashed out at Bud Light customers as "fratty" and "out of touch. It was important to her to have another approach that included a San Francisco-based "influencer" marketing firm setting her up with Mulvaney. There is a trend with progressives where the only way to be "inclusive" and "for everyone" is to sh*t on the people who currently enjoy a product. It's called the Kathleen Kennedy method.
No one at any level of AB, ABInBev, or Bud Light -- regardless of how many jobs were cut or how many hundreds of MILLIONS of dollars were lost -- thought to utter four simple words: "Sorry, we f*cked up."
What's been most fascinating to watch is how fed up with woke, progressive bullsh*t apolitical people across America are. Speaking as a right-wing sonuvabitch, as much as I'd like for us to take credit, we're not that organized. We on our own don't cause almost a billion of dollars in losses any more than we cause a ginger-haired folk singer to debut at #1 on the Billboard charts.
It's the apolitical people in the middle, the ones too busy being outside touching grass rather than being very online, who are causing all this. With most national elections you have 40% conservative, 40% leftists, and 20% in the middle that move from cycle to cycle. That 20% is starting to vote with their dollars and telling the rest of America what they like and don't like.
Oliver Anthony and leaving them alone while they drink their beer is in. Dylan Mulvaney and the leftist insistence to politicize every aspect of your life is out.
The question for all of us to ask is what we're doing to reach out to the 20% now.
><><><><><><
Brodigan is Grand Poobah of this here website and when he isn't writing words about things enjoys day drinking, pro-wrestling, and country music. You can find him on the Twitter too.
Facebook doesn't want you reading this post or any others lately. Their algorithm hides our stories and shenanigans as best it can. The best way to stick it to Zuckerface? Sign up for our DAILY EMAIL BLASTS! They can't stop us from delivering our content straight to your inbox. Yet.