Each day we overwhelm your brains with the content you've come to love from the Louder with Crowder Dot Com website.
But Facebook is...you know, Facebook. Their algorithm hides our ranting and raving as best it can. The best way to stick it to Zuckerface?
Sign up for the LWC News Blast! Get your favorite right-wing commentary delivered directly to your inbox!
Politics
Photo: There is a Hillary and Bill Clinton sighting on the beach again, and the years have not been kind
August 18, 2022
Once a year, Hillary Clinton and her husband Bill Clinton show up on the beach. Bill is a former president of the United States. And I'm sure you all remember Hillary for the way she shattered the glass ceiling by becoming the first woman in American history to fail at running for president not once but twice. The years have not been kind to the Clintons. Last year, they looked old as f*ck. This year? They look the way the homeless treat San Francisco.
A quick-thinking photographer for the Daily Mail captured the rare siting of the two strolling along the sand.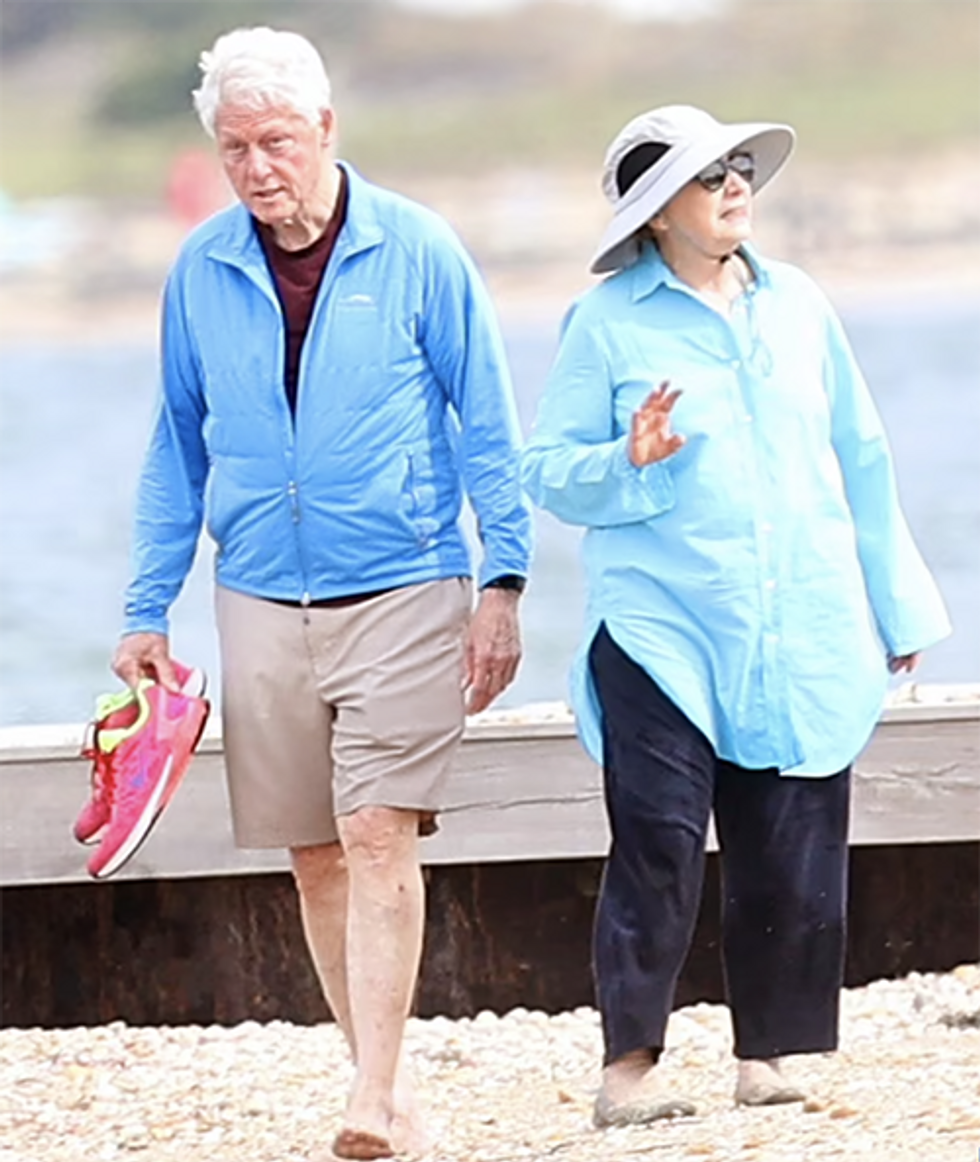 You have to feel for Bill. This is a guy that was our first "black" president. Now, he can't wait to die. He looks like he is jealous of his former BFF Jeffrey Epstein and wishes he shared his friend's fate. Whether we are talking bout Epstein's on-the-record fate or his...you know...I don't think Bubba cares at this point.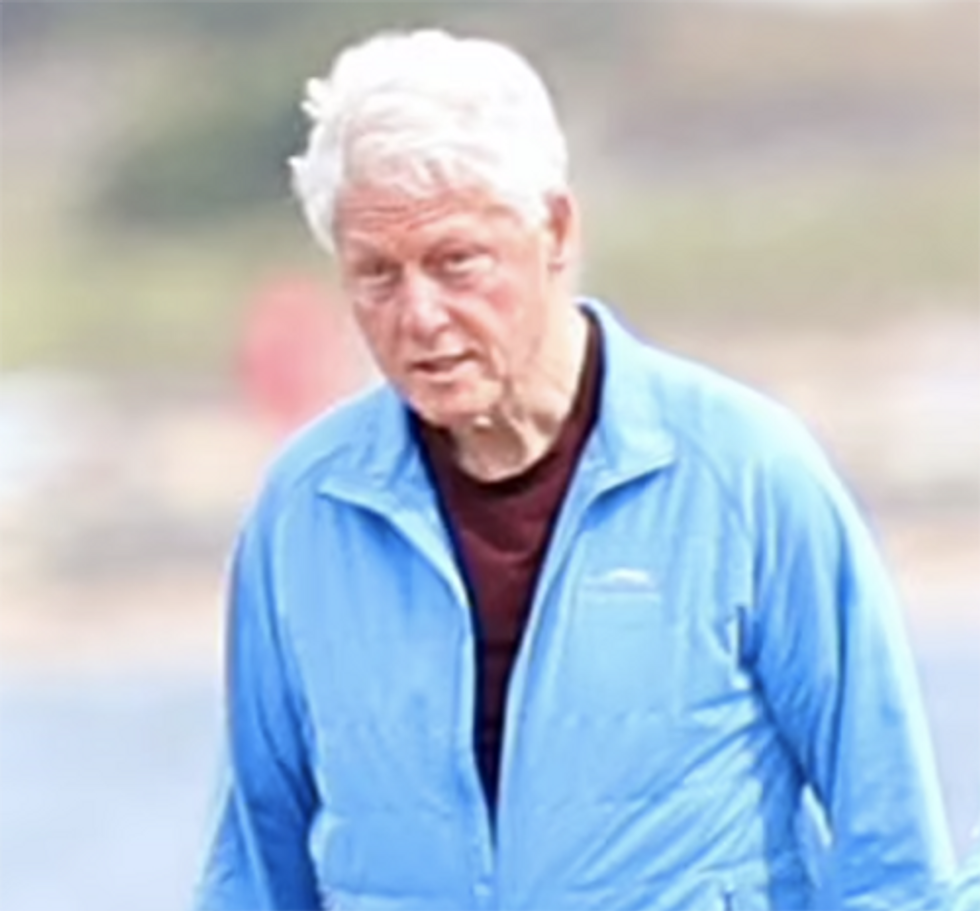 I mean, c'mon man. You used to be Bill "Speaking at Lecterns and Banging the Interns" Clinton, and she has you wearing pink sneakers. Have some dignity.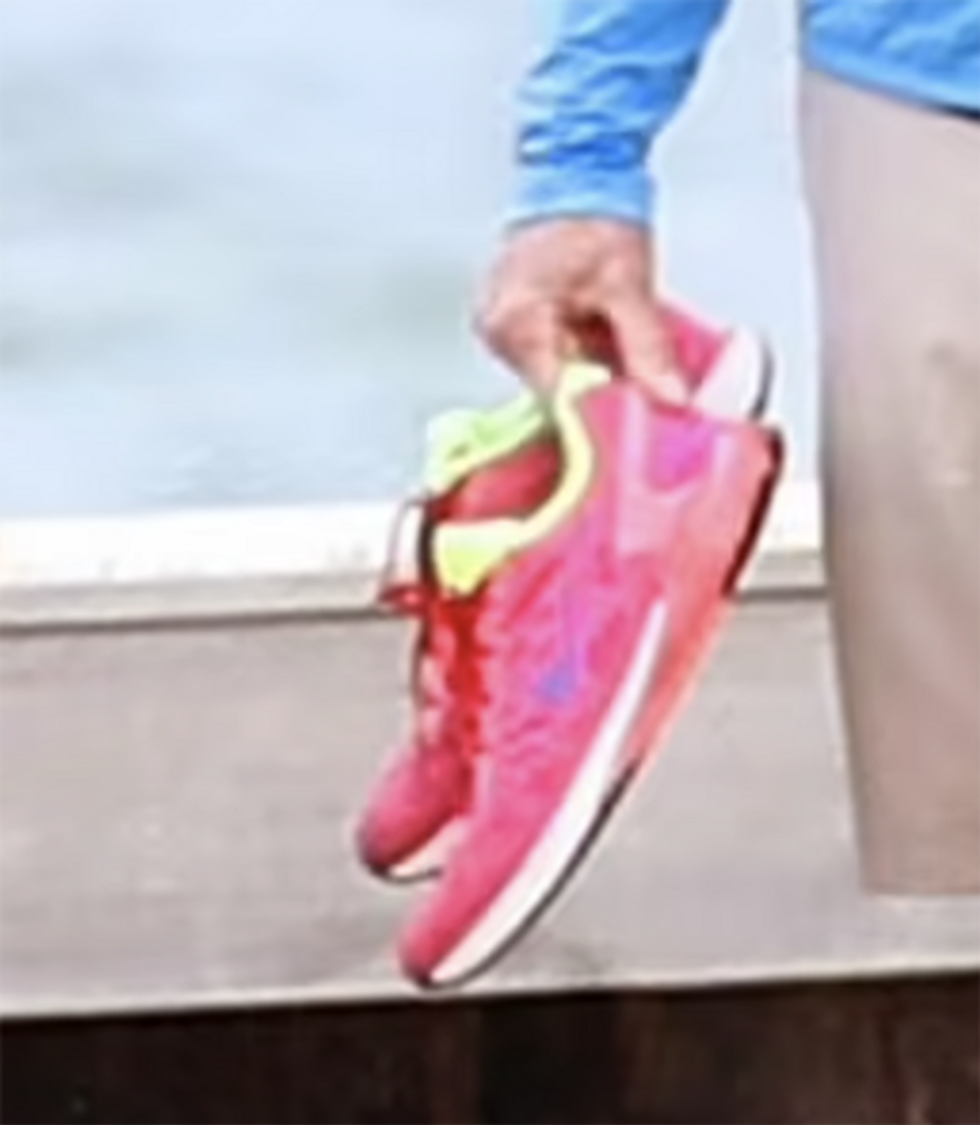 And this used to be Hillary Clinton. Drink it all in.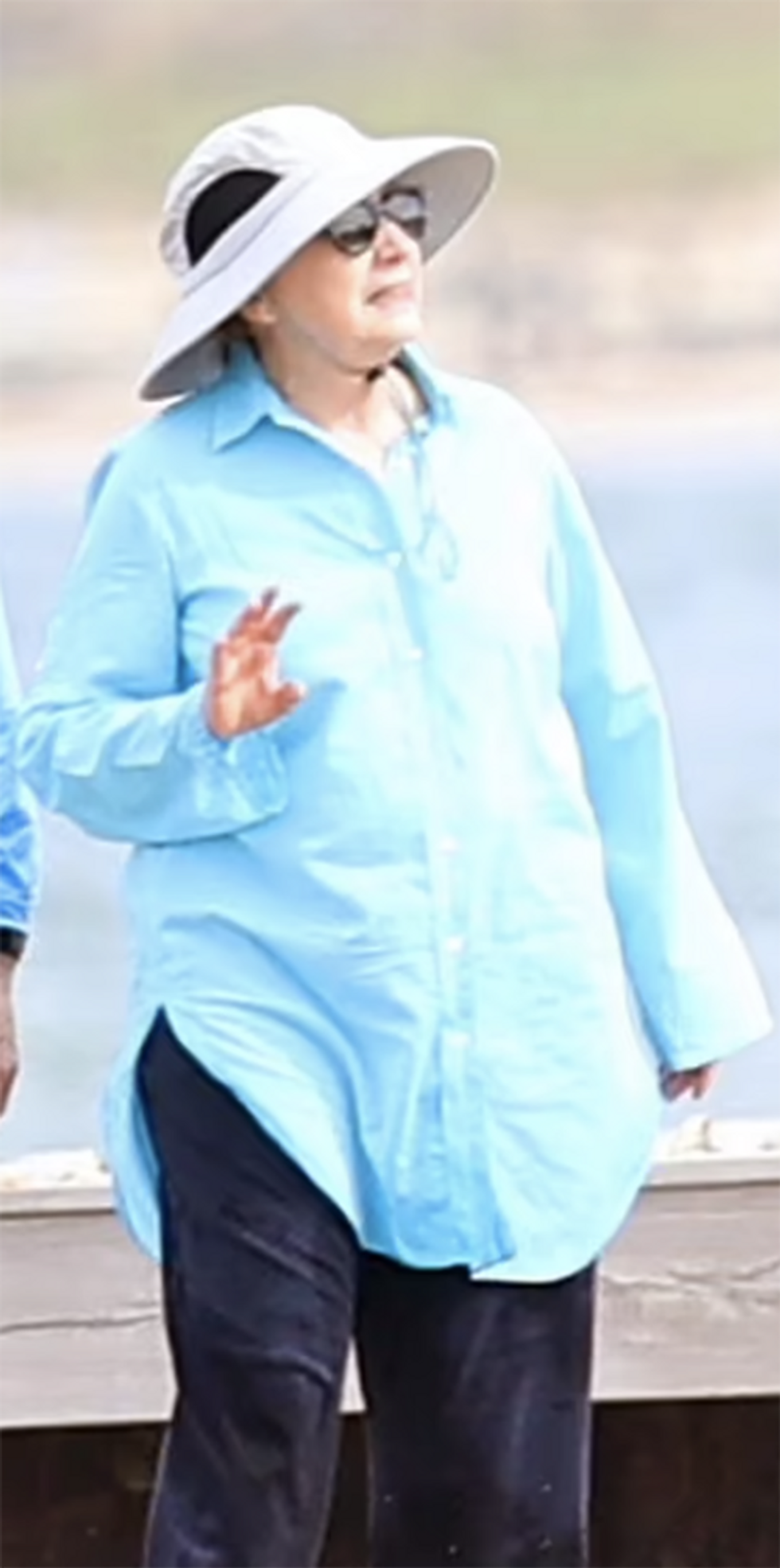 She looks like she is droning on and on and on about how her plan to make Joe Biden look like an incompetent, puddingheaded, possibly dementia-ridden, old yutz so the party begs her to run again is coming to fruition. And Bill looks like he's considering tweeting that he has information that will lead to her arrest.
As we laugh and make the necessary fat jokes, please remember: These people served their country with... I guess... distinction? They deserve their privacy. Also, as you look at this photo, I can't stress enough... they are both YOUNGER than Joe Biden.
The Louder with Crowder Dot Com Website is on Instagram now!Follow us at @lwcnewswire and tell a friend!
Crowder LIVE FACT CHECKS CNN on Teacher Shortages | Louder With Crowderyoutu.be