Each day we overwhelm your brains with the content you've come to love from the Louder with Crowder Dot Com website.
But Facebook is...you know, Facebook. Their algorithm hides our ranting and raving as best it can. The best way to stick it to Zuckerface?
Sign up for the LWC News Blast! Get your favorite right-wing commentary delivered directly to your inbox!
WH: Russia Planning Cyberattack Against America. Hey, Remember When Biden Gave Putin a List of Targets?
March 21, 2022
Liberals and the media (but I repeat myself) freak out when you criticize a president during a global crisis. I mean, not when it's Donald Trump or George Bush Jr. Or George Bush Sr. Or Ronald Reagan. But if you criticize one of their guys, you are literally aiding and abetting our enemies literally. That's the message when we criticize Joe Biden. We're not allowed to point out the emperor is wearing no trousers. Even when Putin is the one who pantsed him.
We don't draw attention to Biden's obvious, puddingheaded flaws to be mean. But 81,000,000 voters owe the rest of us an amends for electing this chucklehead. Pointing out how foreign leaders don't fear or respect Biden is an example of why. Exhibit Q is these comments from White House cyber adviser Anne Neuberger. Russia is planning or might be planning a cyberattack against our country.
The White House: "The Russian government is exploring options for potential cyberattacks on critical infrastructure in the U.S." pic.twitter.com/bPc0bVNyZV
— The Post Millennial (@TPostMillennial) March 21, 2022
That's very alarming. That's very disturbing. That's very ... hey, 'member when Joe Biden gave Vladimir Putin a list of targets?
"I talked about the proposition that certain critical infrastructure should be off-limits to attack. Period. By cyber all any other means. I gave him a list, if I'm not mistaken, I don't have it in front of me, of sixteen specific entities. Sixteen defined as critical infrastructure."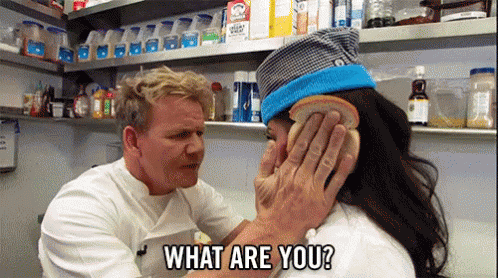 Biden then left the stage and freaked out on a CNN reporter who asked, "But Mr. President, how can you trust Vladimir Putin?"
Details of the list are sketchy. If we had an institution whose sole purpose was to hold our leaders to account, they may have gotten us answers. Sadly, we only have a corporate media who is more concerned every time Donald Trump buys a new hat than they are the CURRENT president saying he gave our most villainous adversary a list of sixteen things not to attack. Only sixteen things. If Putin attacks item numbers 17 through 217, it's not a big deal. That's the message Joe Biden sent.
Now Joe Biden's White House is claiming Russia is pondering a cyberattack. Who saw that one coming? Quick, Jen Psaki! Assemble the Tik Tokers!
The Louder with Crowder Dot Com Website is on Instagram now!Follow us at @lwcnewswire and tell a friend!
Biden Pretends Hunter's Blackmail Pics Are Normal | Louder With Crowderyoutu.be