Each day we overwhelm your brains with the content you've come to love from the Louder with Crowder Dot Com website.
But Facebook is...you know, Facebook. Their algorithm hides our ranting and raving as best it can. The best way to stick it to Zuckerface?
Sign up for the LWC News Blast! Get your favorite right-wing commentary delivered directly to your inbox!
joe biden
Biden's Secretary of State Asked Point-Blank 'Does POTUS Not Know What's Going On?' Gives Worst Answer Ever
August 23, 2021
If you are someone with functioning eyeholes and a brain not made of pudding, you could reasonably think that Joe Biden has no idea what's going on. When he speaks on Afghanistan, he says things that are not true and easily proven not to be true. Whether he knows he's speaking untruths or he isn't being told the truth in the first place is open for debate. There is a good chance that instead of intelligence briefings, Joe Biden is handed a coloring book and a Crayola box of 64. One of the people whose job it is to make our president seem competent is Secretary of State Anthony "Hey" Blinken.
Hey Blinken was asked point-blank if Joe Biden, the most popular president ever, knew what day it was or what color the sky is. It should have been a simple question if he didn't have simple people running things.
Wallace Confronts Blinken On Biden's Claims, Asks: "Does The President Not Know What's Going On?"youtu.be
What the president said just wasn't true.

Mr. Secretary, does the president not know what's going on?
This should be a simple question to answer. "Of course the president knows what's going on, don't be ridiculous." Even if Biden doesn't know (which he clearly doesn't), you at the very least lie and say that he does anyway. Maybe even throw in an attack over Fox News biased and question Wallace's integrity.
There is any number of ways a person with even marginal intelligence and critical thinking skills could have responded. But the Biden Administration is run by nincompoops.
This is an incredibly emotional time for many of us and including allies and partners ... I spent more time with our NATO partners in Brussels virtually, from before the president made his decision, to when he made his decision, to every time since. We've been working very, very closely together.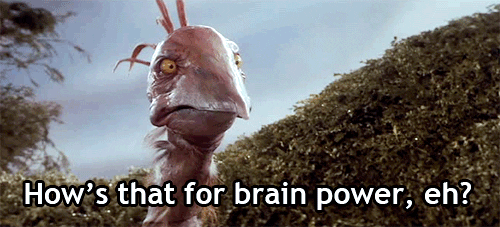 This was before Joe Biden went on camera and told the American people that there was no way for him to do his Afghanistan things "without pain and loss of heartbreaking images you see on television." I doubt this woman agrees with him. I also doubt Hey Blinken wants to go to work today. He keeps checking his calendar to see if it's August 31st yet, the day the White House hopes Americans forget about everything.
The guy whose job it is to make sure Joe Biden knows what he's talking about can't confirm that Joe Biden does in fact know what he's talking about. That's where things stand as we start a new week of global chaos.
Get your content free from Big Tech's filter. Bookmark this website and sign up for our newsletter!
Biden's Body Language is WEAK and Pathetic! | Louder With Crowderyoutu.be