Alexandria Ocasio-Cortez Refers to Republicans as 'Fools' For Response to Green New Deal
March 30, 2019
None of us expect Alexandria Ocasio-Cortez to be winning any awards for intellectual achievement anytime soon. We can't seem to go more than a day without Congresswoman Crazy Eyes screeching "CHEESEBURGERS BAD! GIVES ME ALL YOUR MONIES!" Well, you might be surprised to find Alex here thinks Republicans are a bunch of fools for saying "negative" to her goal of scrapping airplanes.
See for yourself:
Democratic New York Rep. Alexandria Ocasio-Cortez mocked conservatives that were critical of the Green New Deal during her Friday town hall on MSNBC.

"Yes, the infamous Stalin five-year program to get rid of hamburgers. Were you expecting that?" Hayes asked after the video concluded.

"Yeah, 100%," Ocasio-Cortez answered. "It is next level. I didn't expect them to make total fools of themselves."
Her plan specifically mentions "banning cow farts," yet Republicans are the fools?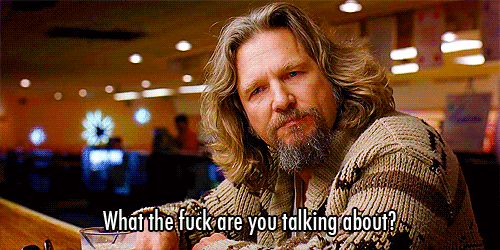 Uh, this is the same Ocasio-Cortez who thinks the House, Senate, and Presidency make up the three "chambers" of government. Factual accuracy is overrated. Unemployment is low because people are doubling up on jobs. If the Republicans are "fools" I'd say Alex's intelligence falls somewhere between a dung beetle and a toilet brush.
"AOC" here doesn't seem to know a joke when she sees one. Mike Lee is mocking her when he pulls out paintings of the Gipper atop a velociraptor. The Republicans are making over-the-top points to highlight Alopecia Organic-Corvair's rampant dumbassery. Let us not forget which side is declaring war on Big Macs.
Alex and her fake news cronies are projecting their cerebral ineptitude onto people with an R after their name. They think somehow everyone is going to forget the loony proposals they're pushing and say "yeah, dumb Republicans." Unfortunately for those lefty douchelords, the internet is forever.
While we're on the subject: