Each day we overwhelm your brains with the content you've come to love from the Louder with Crowder Dot Com website.
But Facebook is...you know, Facebook. Their algorithm hides our ranting and raving as best it can. The best way to stick it to Zuckerface?
Sign up for the LWC News Blast! Get your favorite right-wing commentary delivered directly to your inbox!
Second Amendment
America Has a Second Amendment to Ensure it Never Becomes Venezuela
April 30, 2019
If you were busy working today, or pretending to work, you may have missed all the Venezuelan news. Allow me to catch you up, bullet point style:
The oppressed Venezuelans, tired of Maduro and his oppressive rule (and likely illegitimate presidency), rose up in opposition of Dictator Maduro, supporting Juan Guaidó. Juan Guaidó is also supported by the United States.
Maduro, who controls the military of Venezuela, is trying to squash that opposition through brute, military force.
The citizens, having lived under oppressive socialist policies which include gun control (guns for only the state, not the populace), have no real means to fight back. Watch: WHOA! MSNBC Just Admitted Citizen Gun Rights Matter.
For years, citizens of Venezuela have starved, lived under high inflation, and have even resorted to eating zoo animals and their own pets to survive.
For a longer timeline, check out this BBC article.
The point I want to make is a short and simple one: as Americans, you and I can watch what's unfolding in Venezuela, we can study it, debate it, or perhaps just spectate from our couches with snacks, because we live in a country which promises us the right to keep and bear arms, to protect ourselves from power-hungry politicians who seek total domination over our lives.
Socialism starts by creating a helpless society dependent on government: free healthcare, the promise of jobs, spitting upon the wealthy who create, innovate, and push society forward, turning the productive into villains, the unproductive into weak victims in need of protection.
The second step is disarming that weakened populace, promising government will care for them. Why do you need guns? Just call the police. Tyranny will never happen here, look how good the government has treated you. Have no fear, the government is here!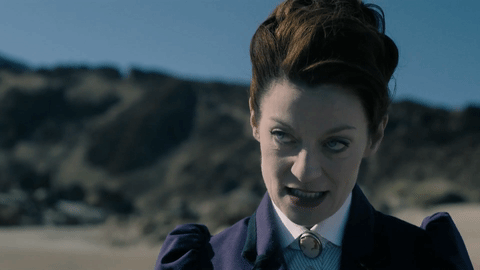 Whether voluntarily or by force, but usually slowly, citizens lose their right to self-defense. It happened in Germany, it happened in Venezuela. Democrats wish it could happen in the United States.
But here, in America, we have a Second Amendment which promises us the right to keep and bear arms, being necessary to the security of the free state. Full Amendment:
A well-regulated Militia, being necessary to the security of a free State, the right of the people to keep and bear Arms, shall not be infringed.
That one sentence, the one right leftists the country over cannot stand, is what keeps America from crumbling into the chaos of Venezuela. Our right to keep "weapons of war"  -- as leftists often brand the AR-15 rifle -- keeps the people of America safe from a government which can, in a matter of years, turn tyrannical. We've seen governments turn tyrannical throughout human history. It can happen again, it could happen here.
Some idiots may say "But what about TANKS?! The military has TANKS! How can people fight tanks with guns?"
Going by that reasoning, that same leftist will insist Americans be completely defenseless. Will one gun stop a tank? Maybe not. Will a citizen army of thousands stop a tank? Possibly. Will a citizen army of millions stop tanks? Now at least they have a fighting chance, no? Also, when fighting tanks, do you want a higher capacity magazine or just five shots?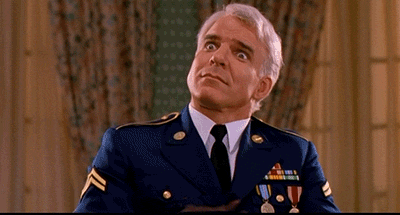 Do you know why Germany didn't invade Switzerland in World War II? A standing citizen army. So yes, even just the threat of an armed citizenry dissuades military opposition. For those of you bitching in the comment section.
A right to self-defense is a right to fight back. It gives people the power to fight those who'd oppress them. Put another way, a heavyweight MMA fighter who has me in a headlock has a lot of power over me. Does that mean I shouldn't even have the right or the option to draw a gun and shoot? Should I just cede all control to the more powerful entity and give up the fight? Or should I do whatever I can, draw a weapon and draw blood?
Were you to ask a Venezuelan right now if they'd like guns, even as they fight tanks, I'd bet they wouldn't hesitate to arm up and defend themselves against their own military and their own government. Any person who belittles that desire for self-preservation and self-defense in the face of such oppression needs to take a long, hard look in a mirror. Then perhaps smack themselves repeatedly.
So yes, self-defense against a tyrannical government is just as relevant in 2019 as it was in 1776. Never forget it, and let no pompous leftist condescendingly tell you otherwise.