Each day we overwhelm your brains with the content you've come to love from the Louder with Crowder Dot Com website.
But Facebook is...you know, Facebook. Their algorithm hides our ranting and raving as best it can. The best way to stick it to Zuckerface?
Sign up for the LWC News Blast! Get your favorite right-wing commentary delivered directly to your inbox!
Watch: Chris Pratt is 'given 3 minutes to impart wisdom' to millennials. He spent it talking about God.
January 11, 2023
Yours truly is the current Grand Poobah of the Louder with Crowder Dot Com website. My first official-ish title was LwC Senior @PrattPrattPratt Correspondent. It's when we first noticed Chris Pratt. He went from "whatshisface on Parks and Rec" to being a dude that was based AF. Hints and clues were dropped every so often. But it was an award show where things really blew up. For reasons known only to His Royal Prattness, the actor threw it back to this moment on Instagram yesterday.
The year was 2018. Bradley Cooper and Lady Gaga ruled the airwaves. A young Joe Biden made us laugh at the prospect he would ever be elected president. And Chris Pratt received the "Generation Award" at MTV's Movie and Television awards. Pratt has tripled down on a lot of these ideas since then. But this was our first taste of our dude NOT being your typical A-list celebrity.
Some highlights, other than not being a turd. Which is solid advice. As is his advice on how to drop a turd at a party.
-"God is real. God loves you. God wants the best for you. Believe that."

"Learn to pray. It's easy, and it's so good for your soul."

Here's the big one. I'm surprised he wasn't canceled five years ago when these words were said out loud:
"You're not perfect. But there is a Powerful Force who designed you that way. And if you're willing to accept that, you will have Grace. And Grace is a gift. And like the freedom we enjoy in this country, that grace was paid for with somebody else's blood. Do not forget it."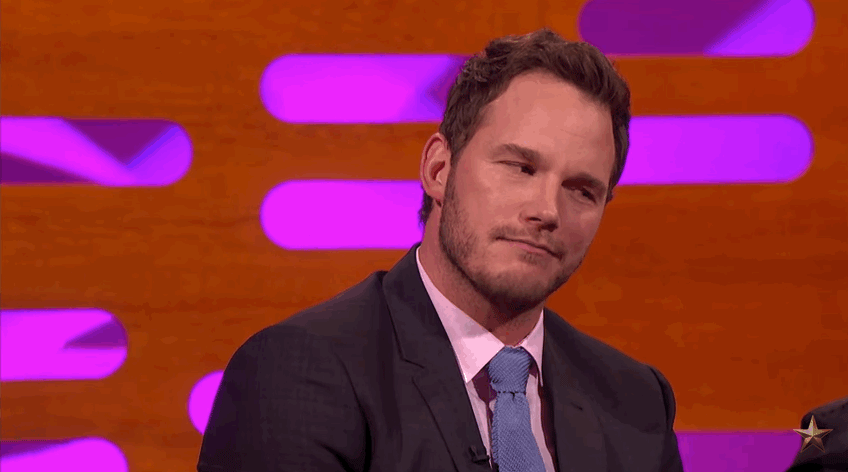 We know what happened from here. Leftists saw a guy with a platform who held different opinions than them, and decided he must be canceled and destroyed. There was a pattern where Pratt would announce a movie, say something nice about his wife, or exist, and leftists would go bananas. Every movie trailer led to a version of "Cancel Chris Pratt" that would trend on Twitter.
Then Elon Musk fired the commies who decided what trends on Twitter, and there were no more "Chris Pratt is Over" parties. Go figure.
It all started with one three-minute acceptance speech and nine rules. That he put in a hamburger so you didn't know you were eating medicine.
><><><><><><
Brodigan is Grand Poobah of this here website and when he isn't writing words about things enjoys day drinking, pro-wrestling, and country music. You can find him on the Twitter too.
Facebook doesn't want you reading this post or any others lately. Their algorithm hides our stories and shenanigans as best it can. The best way to stick it to Zuckerface? Sign up for our DAILY EMAIL BLASTS! They can't stop us from delivering our content straight to your inbox. Yet.