WATCH: Democrats Think AOC is So Crazy They're Becoming Republicans
March 25, 2019
Turns out you're not the only person who loves to hate on Alexandria Ocasio-Cortez. But conservatives LOLing at AOC's endless parade of stupid is just that. For Democrats, though, AOC's constant barrage of extreme socialism, combined with her mentally challenged words escaping her giant face flap, means Democrats are turned off. That's right, according to this CNN segment, some Democrats are so alienated by Ocasio-Cortez, they're flipping to Republicans.
"AOC does not speak for the Democratic Party." Former Pennsylvania governor and DNC Chair @GovEdRendell says Democ… https://t.co/DEL5B1H5qd

— CNN (@CNN) 1553215239.0
As Jason Carroll reported, the couple being interviewed brought up AOC's perpetual silliness, not the other way around. Which makes sense, considering how often Ocasio-Cortez is reported. Hey, we write about her all the time, but for the exact reason some Democrats find her message as harmonic as fingernails scratching a chalkboard to the tune of BeeGees classic "Staying Alive." Read Dear Ocasio-Cortez: It's Not Because You're a Woman of Color. It's Because You're an Idiot.
Like it or not, Alexandria Ocasio-Cortez is becoming the defacto leader of the Democrat party. She's young, she's dumb, she's vocal about being young and dumb. Fact is, Democrats have been leaning more and more into the leftist crazy camp for years. Now with Ocasio-Cortez front and center, there's no more pretending. Combine her with Beto O'Rourke, who eats dirt and feeds his wife baby poop, and we've got ourselves the party of extreme cookoo. Which is driving some Democrats who still think of themselves as cogent, to the only viable alternative.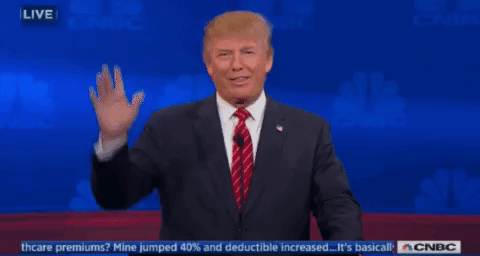 As an aside, how lunatic does your party have to be for Joe Biden to be the voice of reason? The guy who advised women who need to ward off men who'd do them harm, to fire both shots of their double-barreled shotgun into the air. Thus leaving them with an empty shotgun. The same Joe Biden who told a wheelchair-bound man to stand-up. The same creepy Joe Biden you'd never leave with your daughter.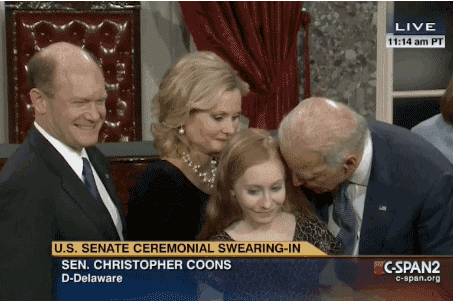 He's the favorite for the presidential candidacy. Let that sink in.
NOT SUBSCRIBED TO THE PODCAST? FIX THAT! IT'S COMPLETELY FREE ON BOTH ITUNES HERE AND SOUNDCLOUD HERE.