Bitter vegan to neighbor: Please close your window when you cook meat, the delicious smells are triggering
May 11, 2023
Friends, we found the world's worst neighbor. EV owners demanding the rest of the block use less electricity are up there. The bitter old hag complaining that her neighbor is too hot and doesn't wear enough clothes gets the silver metal. But these Australian vegans wanting their neighbor to control the wind because meat smells hurt their tum-tums tops the list.
Some bloke (Aussie Aussie Aussie) was making steak (Oi Oi Oi) in his own kitchen, when a note was left on his door. Our carnivorous friend shared it on the Hey Peth Facebook group out of disbelief. Pro-tip: if you ever want or expect me to take your note seriously, whatever you do, do NOT write this on the envelope: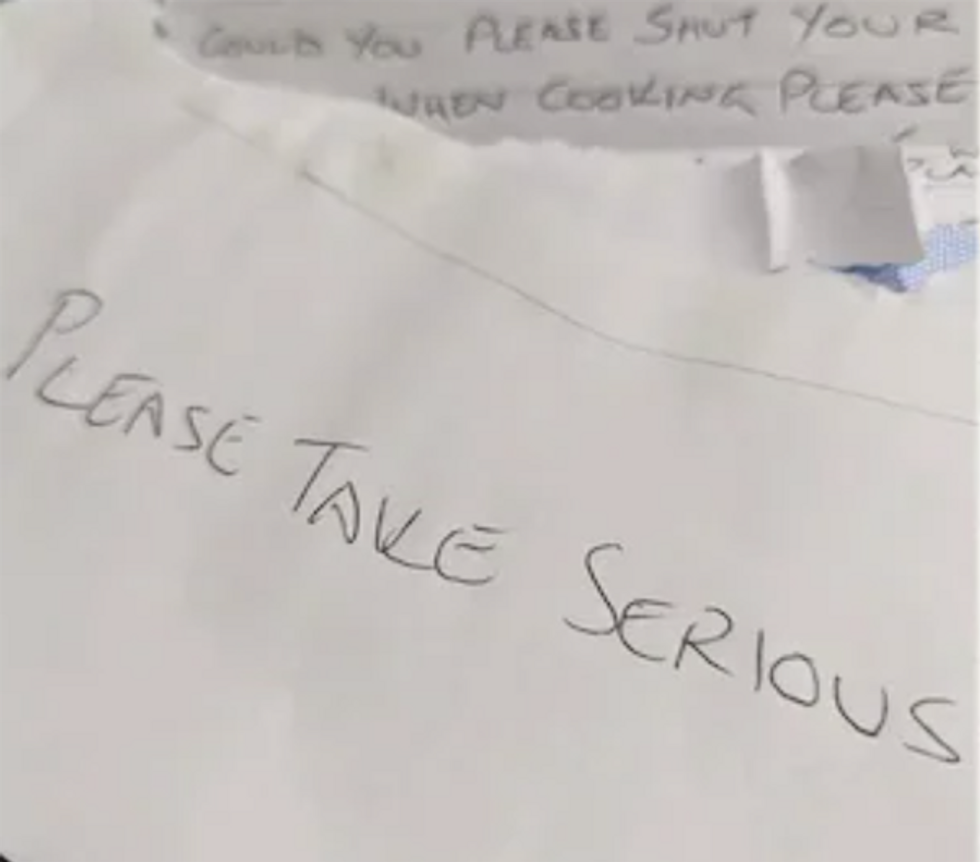 It gets better.
Hello neighbour, could you please shut your side window when cooking please. My family are vegan (we eat only plant based foods) and the smell of the meat you cook makes us feel sick and upset. We would appreciate your understanding.
Signed Sarah, Wayne, and the Kids. I'm going to go on a limb and say Sarah both wrote the letter AND wears the pants in the family. Because he is so deprived of meat, Wayne lacks the upper body strength to fight it anymore. He also wishes the neighbor would invite him over the next time he's having cheeseburgers.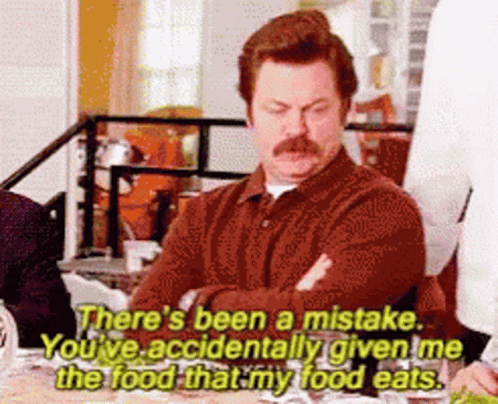 It's the smugness of the note that drives home just how vegan these vegans are. Sarah's sense of entitlement led her to demand her neighbor close HIS window instead of her closing her window. And the fact that she is such a douchebag she felt she had to explain vegan meant "plant-based" was a nice touch.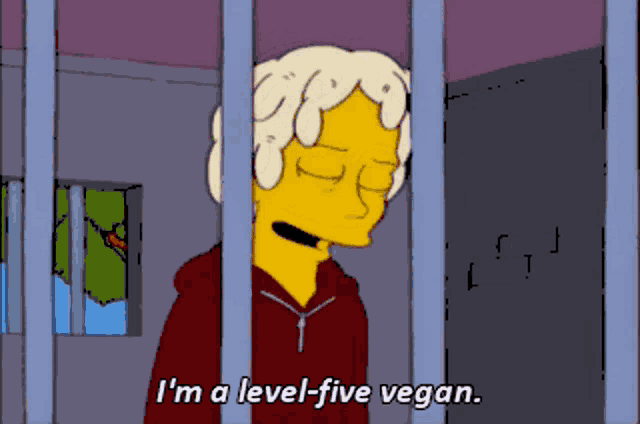 The response to the meat eater's post was refreshing. It's Australia, so you would have reason to believe the police raided his house and sent him to a plant-based reeducation camp. Instead, people called for a cookout.
"Should definitely shut the window and then cook on the bbq right next to the fence."

"Time for a huge bbq....whole street is invited."
"Jesus… what is the world coming to when you can't cook a steak in your own kitchen."
If it's me, I'm (respectfully) NOT taking it seriously as requested. Instead, I'm buying a ten-pound brisket. I'm keeping an eye on the weather to see when it isn't too windy to affect the cook but just windy enough to be a dick. And then I'm smoking it low a slow starting at around 4:00 in the morning so the entire block can enjoy the smell for the next twelve hours or so.
Possibly while playing AC/DC's "Thunderstruck" on a continuous loop. It all depends on Sarah getting the soy out of her vag.
><><><><><><
Brodigan is Grand Poobah of this here website and when he isn't writing words about things enjoys day drinking, pro-wrestling, and country music. You can find him on the Twitter too.
Facebook doesn't want you reading this post or any others lately. Their algorithm hides our stories and shenanigans as best it can. The best way to stick it to Zuckerface? Bookmark LouderWithCrowder.com and check us out throughout the day! Also, follow us on Instagram and Twitter.