Each day we overwhelm your brains with the content you've come to love from the Louder with Crowder Dot Com website.
But Facebook is...you know, Facebook. Their algorithm hides our ranting and raving as best it can. The best way to stick it to Zuckerface?
Sign up for the LWC News Blast! Get your favorite right-wing commentary delivered directly to your inbox!
Articles
College Football Star Says He Raped Woman As Payback for '400 Years of Slavery'...
July 19, 2016
I will give you all the money in my pockets right now if this isn't one of the most racist things you've ever read, also the most disgusting, vile, and evil things. A football player violently raped a woman (heinous enough as it is) and justified it thusly: "that's for 400 years of slavery."
If your eyes just popped out of your head and rolled across the floor, go pick them up. Dust them off. Put them back in your head. Because no, you didn't read that wrong. This football player actually used that "justification" for his terrible act.
"Mr. Batey continued to abuse and degrade me, urinating on my face while uttering horrific racial hate speech that suggested I deserved what he was doing to me because of the color of my skin. He didn't even know who I was."

In prior court hearings, prosecutors have acknowledged a racial statement was made but it was never said publicly in court.

On Friday, multiple sources confirmed to The Tennessean the statement Batey made. "That's for 400 years of slavery you b----," Batey said, according to the sources.
Thankfully, Corey Batey was sentenced to 15 years of prison in what the judge called "one of the saddest cases that I have ever encountered." Unfortunately, it's not under the prison where he belongs. We could spend days describing the place where this monster belongs. Days. I'll give you a hint as to what I'm thinking: this place involves fire. Lots of fire.
And I'd hated to hear what the actual "saddest case is" the judge was referring to.
This football player who violently raped, urinated on, and demeaned a woman all in the name of "400 years of slavery"... was never a slave. The woman who was violently raped, urinated on and demeaned? She never owned a slave. So...
His justification for raping her isn't any justification at all. Because no, there's never a justification for rape. Never.
What's telling, though, is this guy either actually believed he was justified in raping a woman because of slavery which he never experienced (nor his friends, parents or grandparents), or he thought someone would let him off the hook for the rape because of slavery he never experienced (nor his friends, parents or grandparents).
Here's the bigger question: since this turdlicker was never a slave, since the woman he raped was never a slave-owner, why is this guy so consumed with the idea of slavery? Why is he so angry about something he's never personally experienced (nor his friends, parents or grandparents) that he violently raped a woman?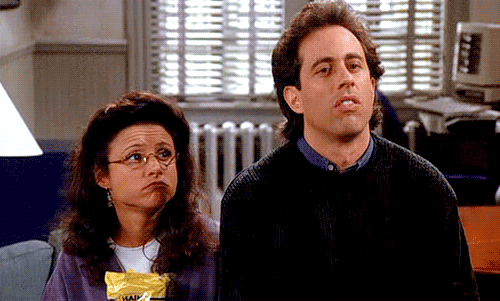 Obviously we can only guess, but I'd venture this man has been inundated his whole life about how horrible white people were for owning slaves (read Berkeley Falsely teaches Students that Americans INVENTED Slavery). Hundreds of years ago. Something in his brain snapped, and he thought "I'm going to rape someone for this." Because one does.
Again, no. Rape is wrong. It's always wrong, even if white people owned slaves hundreds of years ago. Also, not that it matters to this case here (because rape in 2016 has zero to do with slavery in 1716), it's never justifiable to commit any crime for a grievance committed hundreds of years ago. How is this hard?
Now if you'll excuse me, I have the sudden urge to shower.
NOT SUBSCRIBED TO THE PODCAST? FIX THAT! IT'S COMPLETELY FREE ON BOTH ITUNES HERE AND SOUNDCLOUD HERE.