Each day we overwhelm your brains with the content you've come to love from the Louder with Crowder Dot Com website.
But Facebook is...you know, Facebook. Their algorithm hides our ranting and raving as best it can. The best way to stick it to Zuckerface?
Sign up for the LWC News Blast! Get your favorite right-wing commentary delivered directly to your inbox!
Liberal Media
Former President Names His Greatest Achievement: Exposing Our Corrupt Media for What it Is
July 05, 2021
The world's greatest former president addressed the faithful in Sarasota over the weekend. Many a beautiful word was said. Many a hater and/or loser was dunked on. During the sixty-minute plus performance, the former president opined on his greatest achievement. His record economy is a good one. Being more successful than any other Republican with various minority groups is up there. A grateful nation salutes him for ending Hillary Clinton's political career. But for the former president, he's most happy with the way he exposed the corrupt media.
Please note, this is a three-minute clip of the former president expressing his opinion. No claims are made. The months of November thru January aren't mentioned. Nothing to give any "independent" "fact" checkers a case of the vapors. He's just an American discussing how he thinks the media sucks at life. If YOU'RE interested in hearing what else the former president had to say, you know the tube.
And that and that's why their credibility is going down the tubes, they were comparing [Biden]'s speech, which was sad. It was sad. They were comparing it to FDR. No, that doesn't work, but their credibility is at an all-time low. The media, the fake news media is at all-time low -- did I have anything to do with that? I think so. I think it's one of my greatest achievements. I think one of my greatest achievements is explaining to people that the media in this country is corrupt and it's corrupt. It's going to go down as one of my greatest achievements.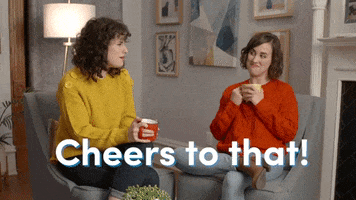 I can't say I trusted the media prior to our former president. They've always been biased towards the left. But it was your run-of-the-mill political bias. The former president exposed the media for being straight-up activist and adversarial. Full of people who go to journalism school because they didn't think the media was biased enough. Other Republicans complained bout the media. Our former president exposed the media. Half the time, he didn't even have to actively do so. He could just sit there and let the media expose themselves.
Thank you, Mr. President. If it wasn't clear before what side the media is on, it is now.
.
Looking for a fashionable way to support Louder with Crowder? Get your swag at Crowdershop today!
Crowder Breaks Down His Best Impressions! | Louder With Crowderyoutu.be