Each day we overwhelm your brains with the content you've come to love from the Louder with Crowder Dot Com website.
But Facebook is...you know, Facebook. Their algorithm hides our ranting and raving as best it can. The best way to stick it to Zuckerface?
Sign up for the LWC News Blast! Get your favorite right-wing commentary delivered directly to your inbox!
Articles
Transgender 'Woman' Explodes on GameStop Employee After Being Misgendered
December 28, 2018
Boy, have I got a crazy one for you. An unfortunate employee of the GameStop Corporation committed the unforgivable sin among LGBT peeps. He referred to a large man in woman's clothing as "sir." Setting himself up for unprecedented tranny rage.
Check it out:
How lady like.
GameStop is known for giving incredible rates for the purchase of used items. It appears as if this transgender woman wasn't happy with the fact that she would be getting in-store credit instead of cash. However, that wasn't the only thing that pissed her off. The store worker either by accident or on purpose to piss her off called her a "sir". To which the employee insists that he said "you guys" in general to the group of people. To add insult to injury, after the transgender woman begins freaking out at the store employee another customer with a child says "excuse me sir…" which appeared to push the transgender woman over the top.
Well, one thing's clear: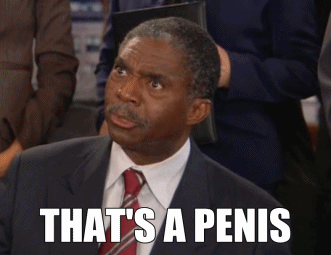 I could understand a reasonable level of outrage if the employee was purposely going out of his way to be insulting. Based on the evidence in the video, it all appears to be an honest "mistake." That is, if you consider acknowledging reality to be a mistake. Needless to say, it was kind of an overreaction when Buffalo Bill here had "her" lotion in the basket moment.
The common argument among LGBT-ers is we're "denying their existence." Which couldn't be further from the truth. This individual is a person deserving of the respect and decency we afford to all other persons. Well, at least they were. Before they went nuclear on the GameStop employee.
On the other hand, nobody has the right to force others to view them as they wish. I'd love to be an astronaut, but I don't expect video game retailers to acknowledge me as Neil Armstrong. No matter how much of a bang-up job I did on my tinfoil spacesuit.
LGBT lefties like this specimen here are demanding we make ourselves blind to the Adam's apple, the rich baritone voice, and the prominent bulge in "her" jeans. All so this bleach blonde bro can keep up his fantasy of being a she. Yeah, that ain't gonna happen.
NOT SUBSCRIBED TO THE PODCAST? FIX THAT! IT'S COMPLETELY FREE ON BOTH ITUNES HERE AND SOUNDCLOUD HERE.