Each day we overwhelm your brains with the content you've come to love from the Louder with Crowder Dot Com website.
But Facebook is...you know, Facebook. Their algorithm hides our ranting and raving as best it can. The best way to stick it to Zuckerface?
Sign up for the LWC News Blast! Get your favorite right-wing commentary delivered directly to your inbox!
Articles
'The View' Talks to Chelsea Clinton About Trump Accusers. It's Stunningly Hypocritical.
March 07, 2018
The media has been hounding Ivanka Trump about her dad's alleged misdoings. She thinks their questions are inappropriate, her being his daughter and all. Ivanka specifically refused to answer a question from a pestilent NBC reporter. Understandably. Now every leftist and their genderqueer cat is throwing a hissy fit.
Of course The View got in on the action. As if inserting their crooked beaks into Trumpian affairs wasn't enough, they encouraged Chelsea Clinton to also take a pot-shot.
There's a problem though. Hint: it has to do with her own handsy daddy.
NBC's Peter Alexander grilled Ivanka, asking if she "believed the women" who accused her father of sexual assault. Slamming the question as "inappropriate," Ivanka said reporters probably wouldn't have pressed past first daughters on that issue, clearly a reference to the Clintons.

Turns out, she was right. On March 6's The View, the ABC hosts had the audacity to ask former first daughter Chelsea Clinton to weigh in on Ivanka's response to that question, without noting that Chelsea had also refused to answer a similar question posed to her in 2008, while she was campaigning for her mother's presidential run.

But host Sunny Hostin wanted Chelsea to judge Ivanka for doing the same thing.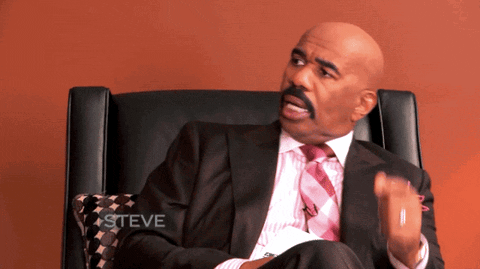 ABC should consider renaming The View 'Hypocrite Harpies.' It's far more fitting. That is, if anything can fit around Joy Behar's circumference these days.
Ivanka hit the nail on its sanctimonious head when she implied media nitwits wouldn't ask Chelsea the same question. Apparently Chelsea gets a progressive pass. For obvious reasons: Chelsea Clinton Claims She left the Church over Abortion... When she was Six?!
If you're wondering whatever happened to not judging a person by their father's actions, the left tossed that notion out a loooong time ago. Even before Nancy Pelosi ditched her natural face. And while the left tends to treat women with the utmost favoritism, no such graces are extended to the Trump family (see Angry Liberal Chases, Screams and Harasses Ivanka Trump on Flight). Or any non-liberal woman for that matter.
The media and the Clintons are perfect for each other. Bound together by ceaseless corruption and over-powdered wrinkles.
NOT SUBSCRIBED TO THE PODCAST? FIX THAT! IT'S COMPLETELY FREE ON BOTH ITUNES HERE AND SOUNDCLOUD HERE.