Each day we overwhelm your brains with the content you've come to love from the Louder with Crowder Dot Com website.
But Facebook is...you know, Facebook. Their algorithm hides our ranting and raving as best it can. The best way to stick it to Zuckerface?
Sign up for the LWC News Blast! Get your favorite right-wing commentary delivered directly to your inbox!
cancel culture
LOL: Taylor Swift fans demand she cancels her new boyfriend over "racist" comments made on a podcast
May 26, 2023
You would think Taylor Swift giving her fans an over FOUR HOUR SHOW covering her entire catalog would be enough. But some fans insist the artist be as miserable as they are. Taylor Swift has a new -- shocking, I know -- boyfriend. Fans want him canceled for saying funny things on a podcast.
Taylor started dating Matty Healy, singer of the band The 1975. I know nothing about them other than they sabotage whenever I try doing a fun "Google the year you word born" game. Instead of getting Born to Run or Wish You Were Here, I get this British group. Maybe one day I'll listen to them, but today is not that day. It's also not germaine to this post.
Swifties are organizing around the hashtag Speak Up Now trying to get Taylor to cut bait before she gets too attached. You know who Swifites are, right?
You see, Healy is apparently a bit of an "edgelord," which is another way of saying he has a sense of humor and is fun to be around. He also says and does "problematic" things that give Swift's fans a sad. His onstage shock stunts like an "obnoxiously winking false start racist tirade" and a "straight-up Nazi salute" are of concern. But it was him having fun on The Adam Friedland Show back in February that caused Swifties to mobilize.

During the segment, Friedland jokingly recalled an alleged encounter with Healy where Friedland found the singer masturbating to videos from the pornographic site Ghetto Gaggers, known for dealing in content that centers on the humiliation and dehumanization of Black women. In the same episode, Healy also managed to impersonate Japanese people working in concentration camps; disparage the indigenous Scots language while conflating it with the Scottish accent; and mock Hawaiian, Inuit, and Chinese accents in an attempt to guess Bronx rapper Ice Spice's heritage.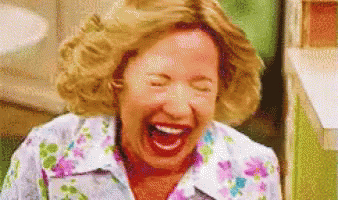 I recognize there were a lot of words and names in that paragraph foreign to my DotCommies here at the Louder with Crowder Dot Com website. But if there is one thing we can all relate to it's the UTTER RIDICULOUSNESS of people taking jokes and comments made on podcasts out of context. As many of you realize, it happens to us and our peers from time to time. Take that, then add the borderline-offensive sense of entitlement some fans have in demanding a say in an artist's love life.
Jokes about Taylor going through guys the way our boss goes through YouTube suspensions is one thing. Wanting her to break up with someone, or at the very least shame him on social media, because he said mean words that gave you a sad is why no one likes you.
Though, it would not be the first time Swift bent the knee to the social media outrage of a few dinkuses. And it's not like Healy will last long. Swift already has a melody in mind for the song she'll eventually write.
><><><><><><
Brodigan is Grand Poobah of this here website and when he isn't writing words about things enjoys day drinking, pro-wrestling, and country music. You can find him on the Twitter too.
Facebook doesn't want you reading this post or any others lately. Their algorithm hides our stories and shenanigans as best it can. The best way to stick it to Zuckerface? Sign up for our DAILY EMAIL BLASTS! They can't stop us from delivering our content straight to your inbox. Yet.