Watch: Dude's epic airport meltdown includes busting out church hymns and Eminem lyrics
March 02, 2023
Look,
If you had one shot, or one opportunity,
To record an epic airport meltdown,
Do it for the content,
Would you capture it or just let it slip?
Sex trafficking is a serious issue facing this country, as well as the world. Though if I may offer a suggestion, should you witness girls being trafficked, busting out Eminem and having a meltdown in the middle of an airport is NOT the way to alert authorities. By doing it that way, you look like you are two tacos short of a combination platter and no one takes you seriously.
Like this specimen, who started screaming about bringing a little Detroit to town. Also, a little Radiohead. Only he started singing "Amazing Grace" after that, which makes the least sense out of anything else in this video. But the main performance is Eminem's "Not Afraid."
You know, for a crazy dude having a meltdown in the middle of an airport, my man's got some skills.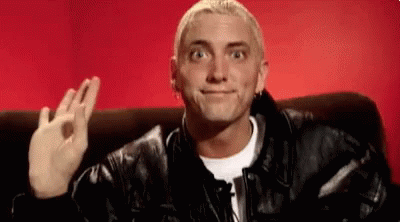 It got a little intense when he screamed at the "dirty f*cking cops" to put a bullet in his head.
But overall, he shared a powerful message. He's not afraid to take a stand. And he invited everybody to take his hand and come walk this road together. Through the storm, whatever weather -- cold or warm -- he just wanted everyone in airport to know they're not alone. And to let him know if you feel like you've been down the same road.
This guy knew what was up.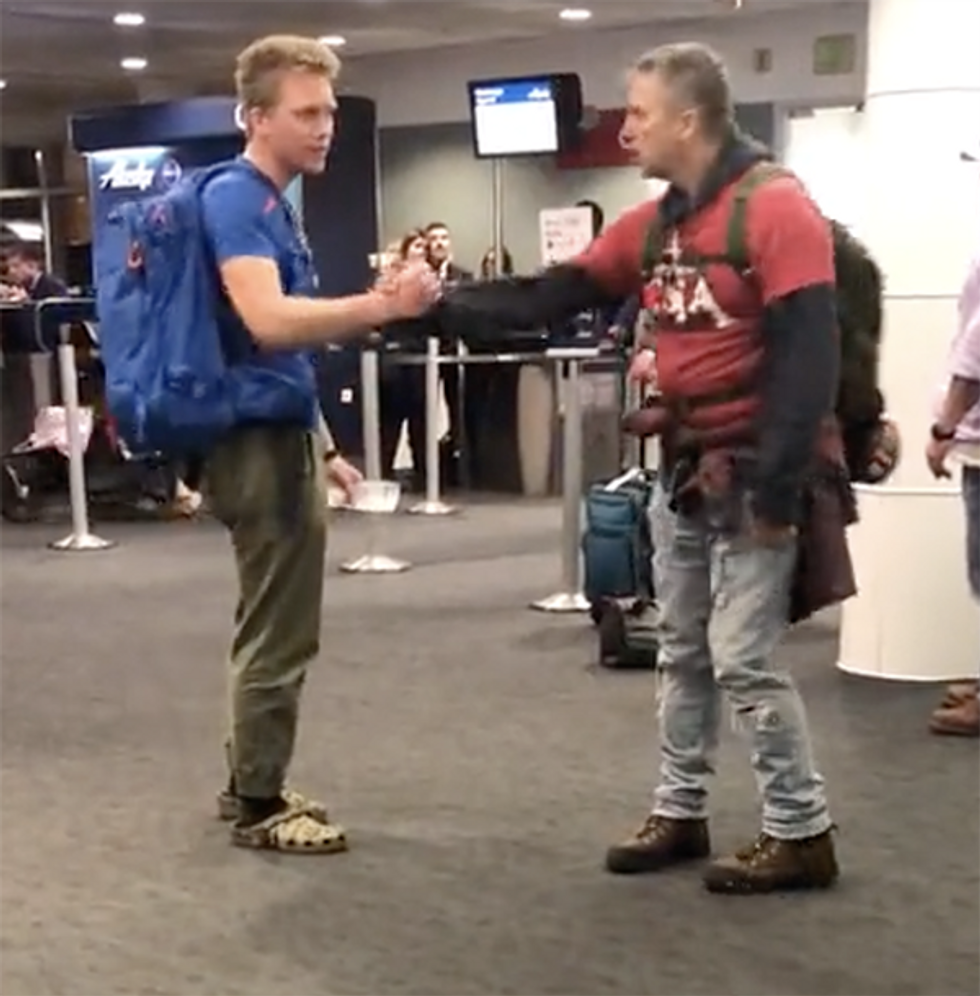 They left to walk that road together. There wasn't a fight or any other kind of violence. If anything, it was like a lunatic version of that Jerry McGuire scene where he said "who's coming with me?" Only instead of Jerry and Renee Zellweger, it was Not Quite Marshall Mathers and a random dudebro who was inspired by his flow.
I hope they share their adventures on TikTok.
Editor's Note
LwC is on Substack now! Each day we overwhelm your brains with the content you've come to love from the Louder with Crowder Dot Com website.. but algorithms hide our ranting and raving as best they can. The best way to stick it to Big Tech? Subscribe to For the Content!