Each day we overwhelm your brains with the content you've come to love from the Louder with Crowder Dot Com website.
But Facebook is...you know, Facebook. Their algorithm hides our ranting and raving as best it can. The best way to stick it to Zuckerface?
Sign up for the LWC News Blast! Get your favorite right-wing commentary delivered directly to your inbox!
Articles
SJWs Demand You Stop Saying 'Marijuana.' The Reason Is Stupider Than You'd Expect.
February 01, 2018
I have to admit, weed culture can be downright befuddling to us normies on the outside looking in (see Nevada Declares State of Emergency for Running Low on Weed). We're not up to speed on all the different terms. Can't tell a roach clip from a hair barrette. Sometimes mistake broccoli for the pot. That sort of thing. Yet, having said that, one still can't help but be surprised at this story crawling its way out of the cannabis community.
Apparently saying "marijuana" is now a big no-no. Allow the gentleman below to explain. I'm not sure what his name is, so for now let's just call him Don Julio.
We need to stop saying "marijuana" and this is why.  The phrase actually has racist roots, which was used to knock on people of color for their "devilish ways." While the word itself isn't inherently racist, it was used derogatorily by American prohibitionist. So, when you used the word ignoring a long history of oppression.
One must be entirely careful when referring to the sacred plant. The holy herb is not to be trifled with. To be safe, Don Julio suggests you stick with calling it "cannabis." He left out a few alternative name suggestions though: backyard boogie, wacky tobacky, magic cabbage, devil's lettuce.
Word on the street is racist people have also used words such as "the" and "and" in their bigoted arsenal of terms. Punctuation marks are also frequent offenders when it comes to the prejudiced vocabulary. So be sure to avoid those too, lest ye be struck down by the politically correct ganja god.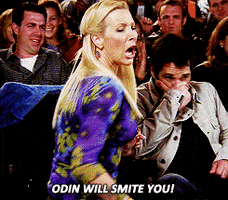 To be clear, you won't hurt Mary Jane's feelings by saying "marijuana." Just a gaggle of smot poking mama's boys. Thing is, there's enough offended social justice weed snobs out there to make an entire video crying about mean words. Outrage is still trending hard in 2018, and it's only February. We've gone all the way from legitimate slurs to innocuous phrases (see Professor Believes Yoga is Racist). Don't blink or you'll miss the next big outrage fest. No seriously, don't blink. Blinking is probably racist.
While we're on the subject of the hempness:
NOT SUBSCRIBED TO THE PODCAST? FIX THAT! IT'S COMPLETELY FREE ON BOTH ITUNES HERE AND SOUNDCLOUD HERE.