Each day we overwhelm your brains with the content you've come to love from the Louder with Crowder Dot Com website.
But Facebook is...you know, Facebook. Their algorithm hides our ranting and raving as best it can. The best way to stick it to Zuckerface?
Sign up for the LWC News Blast! Get your favorite right-wing commentary delivered directly to your inbox!
SHOW NOTES: Democrats Want YOUR Guns! 7 Shootings in 7 Days DEBUNKED
March 24, 2021
Joe Biden is coming for our guns, and we say he can't have them! We debunk CNN's "7 Shootings in 7 Days" lie. We debunk the lies about the identity of the Colorado shooter. We debunk the lies Democrats tell to push gun control. Basically, if it's a lie that leftists tell about guns, it's getting debunked!
Democrats Want YOUR Guns! 7 Shootings in 7 Days DEBUNKED | Louder with Crowderyoutu.be
THE NOT-SO-WHITE COLORADO SHOOTER
The media has conditioned Americans to assume all mass shootings are perpetrated by racist white men. SOURCE: Washington Post
CLAIM: Immediately after the shooting, Obama, Rashida Tlaib, and other Twitter blue checkmarks jumped on the "racist white shooter" narrative.

Ahmad Al Aliwi Al-Issa is a Syrian-born immigrant and devout Muslim with a history of violent and angry behavior. SOURCE: NYT
All of the victims were white. SOURCE: Twitter
The FBI already had their eye on him.
And as our intern was searching Ahmad's page, Facebook took it down and reported Choi Jr. for "suspicious activity."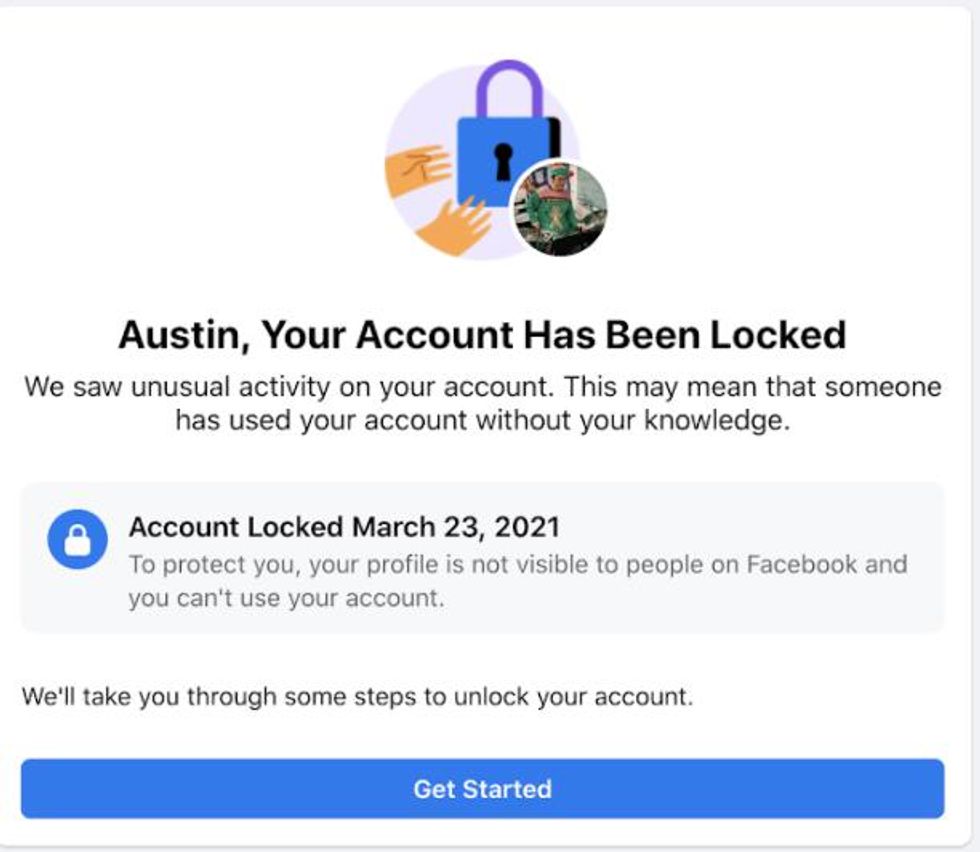 After this broke yesterday, "He's Muslim" trended on Twitter. Ilhan Omar responded, "So 'he's Muslim' is trending, did I miss 'he's Christian' trending for last week's Atlanta mass murderer?" SOURCE: Twitter
Yes, she did. SOURCES: Salon, Toledo City Paper, Washington Post, New York Magazine, Salon, Washington Post
Michael Moore has a different idea of what motivated Ahmad. "The life of Ahmad Al Aliwi Alissa shows that people can come from all over the world and truly assimilate into our beloved American culture." SOURCE: Twitter
7th Mass Shooting in 7 Days
CNN claimed the Boulder, Colorado, shooting marks the "7th mass shootings in 7 days." SOURCE: CNN
Many Democrat leaders, including Ilhan Omar, are now parroting this claim to their followers. SOURCES: Twitter, Twitter, Twitter, Twitter, Twitter
Let's go through the shootings over the past 7 days

DAY 1: CNN wrongly covered the Atlanta shooting as a hate crime, an issue that resonates with a national audience.
DAY 2: March 17 - Stockton, California. 5 shot in a drive-by shooting by an unknown gunman, and all victims refused to cooperate with the police. No national media attention, just police departments tweeting out general alerts and brief local coverage.
DAY 3: March 18 - Gresham, Oregon. 4 people injured in shooting by unknown gunman. It occurred at a seedy motel where the only thing keeping the motel afloat is prostitution. NO MEDIA COVERAGE. SOURCES: Yelp, Tripadvisor
DAY 4: March 20 - Houston, Texas. 5 people injured in a nightclub shooting by an unknown gunman. NO MEDIA COVERAGE.
DAY 5: March 20 - Dallas, Texas. 8 people injured, 1 dead in nightclub shooting. This one ACTUALLY had a suspect description: "Rogers who is Black, is described as 5-8 and 170 pounds. Police said he is considered armed and dangerous." SOURCE: DallasNews
DAY 6: March 20 - Philadelphia, Pennsylvania. 5 injured, 1 dead in shooting at illegal COVID gathering by unknown gunman. The deceased victim was shot 14 times. This was a "mass shooting" … of one person. NO MEDIA COVERAGE.
DAY 7: March 22 - Boulder, Colorado. 10 killed at a supermarket by Syrian-born 21-year-old Ahmad Al Aliwi Al-Issa. Further, the Boulder shooting occurred at a place we all frequent, a supermarket. YOU could have been there shopping for groceries, and that could have happened to YOU.

CNN has been talking about this story for the last 24 hours as a catalyst for gun law reform.
CNN's sources are just tweets, not official reports. SOURCES: Twitter, Twitter, Twitter, Twitter, Twitter
Since last weekend in Chicago and Detroit ALONE, at least 82 people were shot, resulting in 16 fatalities. CNN just left this out. SOURCES: ClickOnDetroit, CW, Chicago Sun Times, Chicago Sun Times Chicago Sun Times

On Sunday, there was a shooting in Detroit, resulting in one death and two injuries, including the shooter.
Then on Monday, 4 more people were shot in Detroit, 3 fatally.
In Chicago, there were 31 shootings this past weekend, resulting in 7 deaths and 33 injuries.
And last weekend, 40 people were shot in Chicago, resulting in 5 deaths. 15 people were wounded in a single attack.

Chicago and Detroit have some of the most extreme gun control laws, yet they still have rampant gun crime. SOURCE: Chicago Sun Times, CBS

Gang violence accounts for 75% -80% of gun violence in Chicago.
In 2020 there were 4,115 shooting victims in Chicago.
In 2020, Detroit had 14,782 total violent offenses, 1,173 nonfatal shootings, and 327 homicides. SOURCE: Detroit.gov
7,250 illegal firearms were recovered.
And the majority of homicides were motivated by arguments, not white mass shooters.

The Most Trusted Name in News, CNN, created a marketing slogan, "7 Shootings in 7 Days," to advertise Congress' crazy gun bill, HR 127.
Biden didn't hesitate to pounce on this opportunity. SOURCE: White House
And remember, Biden said he wouldn't do this exact thing on the campaign trail. SOURCE: Twitter
Need a quick laugh? Check out and subscribe to our CrowderBits YouTube channel for Louder with Crowder skits, opens, and parody videos!