Each day we overwhelm your brains with the content you've come to love from the Louder with Crowder Dot Com website.
But Facebook is...you know, Facebook. Their algorithm hides our ranting and raving as best it can. The best way to stick it to Zuckerface?
Sign up for the LWC News Blast! Get your favorite right-wing commentary delivered directly to your inbox!
Watch: Reporter interrupts Ron DeSantis talking to voters to ask why he doesn't talk to voters, gets blown away
June 01, 2023
Has it been a full week since Ron DeSantis has gotten into the presidential race? Because the speed at which the campaigns have gotten stupid makes it feels like he's been in for a year. And I'm not even talking about DeSantis and Trump supporters chirping at each other on Twitter. Not everyone will see eye to eye there until we have a candidate. I'm focused on our mutual enemy, journalismers.
The new narrative is Ron DeSantis doesn't talk to voters. The same journalismers who bend over and hope for lube every time Joe Biden refuses to talk to them want to make it an issue that, at a single event in New Hampshire, Ron DeSantis didn't take Q&A.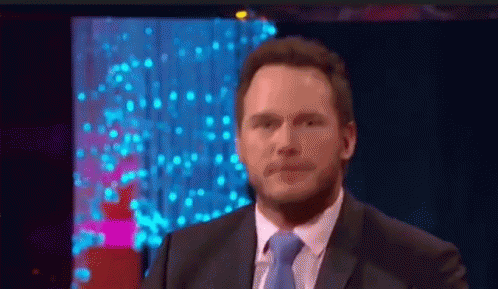 To find out why Ron DeSantis is afraid to talk to voters, an Associated Press reporter -- from the same AP who claims John Fetterman is a fashion icon -- asked DeSantis why he doesn't talk to voters.
He interrupted DeSantis talking to a voter to do so.
Dude. Really?
DeSantis "lashed out" by telling the journalismer he answers voters' questions all the time any time they have a question. Like, for example, in Iowa when he was asked about having a ballot harvesting operation.
Political journalismers are the most useless of all other journalismers. They don't care about informing voters. They only want the cheap gotcha moment that gets them invited on cable news.
Meanwhile, it's not only the right calling them out on it. While corporate journalismers and the Democrat Party (but I repeat myself) only heard a glitch during DeSantis' Twitter launch, The Breakfast Club heard a substantive discussion of issues. And they want to know why the left isn't doing the same.
This is phase one of the stupidity. Phase two is when the other GOP candidates jump on the narrative created by corporate media. Phase three is when the narrative turns on those candidates and they all claim corporate media is fake news.
><><><><><><
Brodigan is Grand Poobah of this here website and when he isn't writing words about things enjoys day drinking, pro-wrestling, and country music. You can find him on the Twitter too.
Facebook doesn't want you reading this post or any others lately. Their algorithm hides our stories and shenanigans as best it can. The best way to stick it to Zuckerface? Sign up for our DAILY EMAIL BLASTS! They can't stop us from delivering our content straight to your inbox. Yet.