Each day we overwhelm your brains with the content you've come to love from the Louder with Crowder Dot Com website.
But Facebook is...you know, Facebook. Their algorithm hides our ranting and raving as best it can. The best way to stick it to Zuckerface?
Sign up for the LWC News Blast! Get your favorite right-wing commentary delivered directly to your inbox!
Articles
Ricky Gervais Provides the Final Word to his Golden Globes Critics
January 07, 2020
As a writer who was just coming back from Christmas break and needed content, thank God for Ricky Gervais. Granted, it's a God that Gervais doesn't believe in. Different strokes. Let's set aside religious differences and laugh at a common enemy (see Ricky Gervais Levels the Golden Globes with Jeffrey Epstein Joke [VIDEO] and Ricky Gervais TORCHES Hollywood's Politics at the Golden Globes [VIDEO]). Not everyone could put aside differences. Specifically the people who Ricky mocked and their ideological comrades. Due to said mockery, the glitterati have decided Gervais can no longer eat at the vegan buffet with them. He did the worst thing possible. He became... right wing?
Something that the comedian is more than amused by. As evident by what I'm assuming is his final word on the Globes.
How the fuck can teasing huge corporations, and the richest, most privileged people in the world be considered rig… https://t.co/DM7TLvbHPT

— Ricky Gervais (@Ricky Gervais) 1578353422.0
No. Ricky Gervais is not right-wing. Quick sidebar to the conservative "woke scolds" who felt it necessary to remind us on Monday that Gervais disagrees with us on everything: stick with shaking your fist angrily at the clouds and STFU while the rest of us have a laugh and enjoy ourselves. Thanks.
What we have here is another example of how far left the left has gone. ANY deviation from their platform is considered "right-wing." What exactly are Gervais' "conservative" opinions?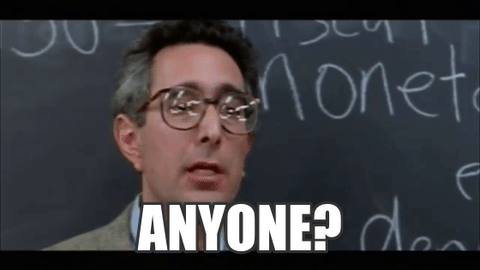 Hollywood should get over themselves. Women shouldn't be forced to wax Jessica Yaniv's balls. That's basically it. But because Ricky mocks people who aren't used to being mocked, he's some kind of closest MAGA-sexual. He didn't tease the proper corporations or the proper over-privileged millionaires and billionaires. If he had a go at a private equity group or Kirk Cameron, the Golden Globes audience would have carried Gervais out of the auditorium on their shoulders. While throwing rose petals at his feet.
This is where I think we're going to see the next cultural shift. The left has gotten so puritanical in their beliefs, a comedian isn't doing their job if they aren't mocking them for it.
So far, as the scores go, Gervais is now at the top of the game: mocking those in high places and giving no f*cks in the process.