Each day we overwhelm your brains with the content you've come to love from the Louder with Crowder Dot Com website.
But Facebook is...you know, Facebook. Their algorithm hides our ranting and raving as best it can. The best way to stick it to Zuckerface?
Sign up for the LWC News Blast! Get your favorite right-wing commentary delivered directly to your inbox!
For the Content
Watch: NFL fan doesn't have sense to stay down, gets knocked on his keister THREE times by dude he tried to fight
October 02, 2023
Welcome to Week 4 of NFL fans treating the game like it was AEW WrestleDream. I never understood the point of paying the LUDICROUS amount of money you need to both go to an NFL game and get schnockered enough it takes you three punches to the face before you realize it's time to walk away. My man in the Howie Long jersey made different decisions with his life.
I'm guessing this took place in the 2nd quarter. If I were a Raiders fan and I was half in the bag, I'd be pissed the Chargers scored seventeen unanswered points too. Long saw a guy in a Justin Herbert jersey and got in the dude's face. We're not sure what the argument is about. Thankfully, someone a few rows back remembered to do it for the content and got his camera out in time for Long to get dropped by one punch.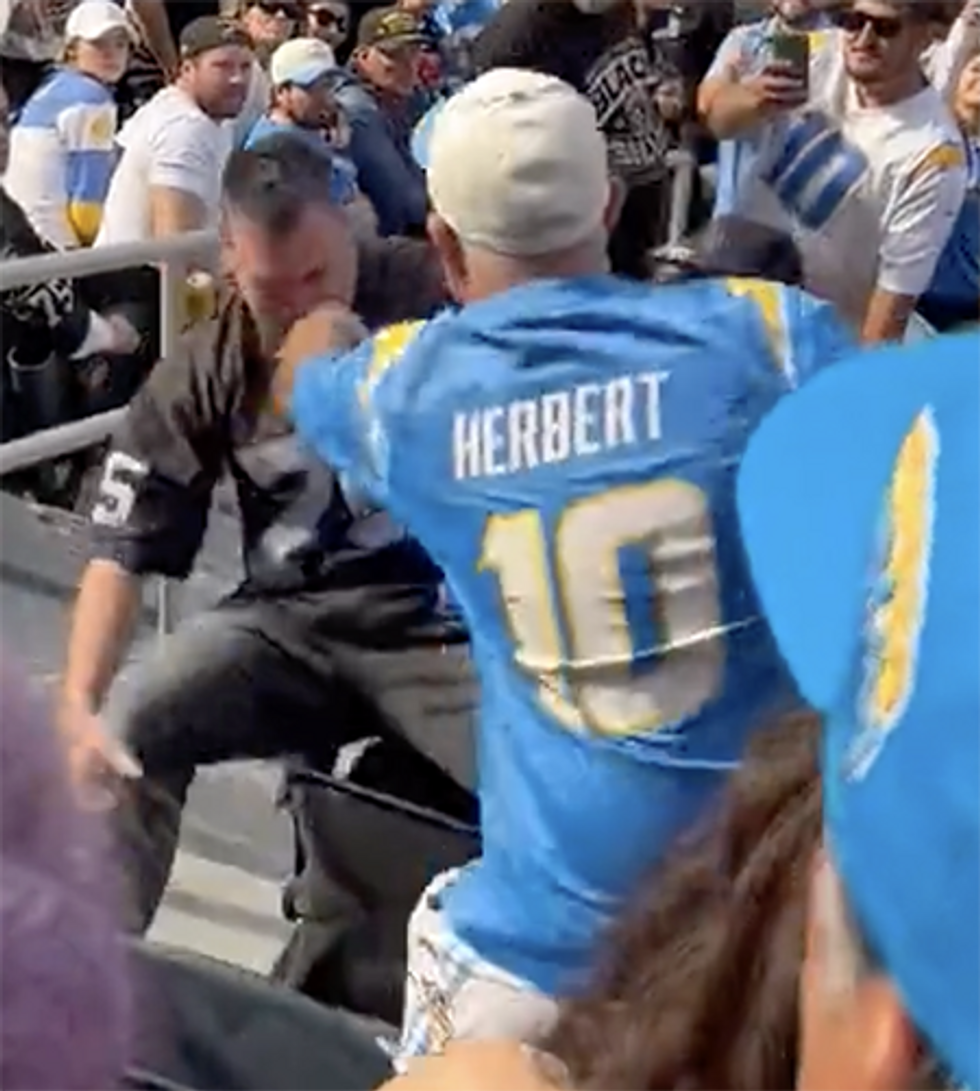 Much like Chumbawumba before him, Long gets knocked down... but he gets up again. Then he gets knocked down again. This time, by the throat.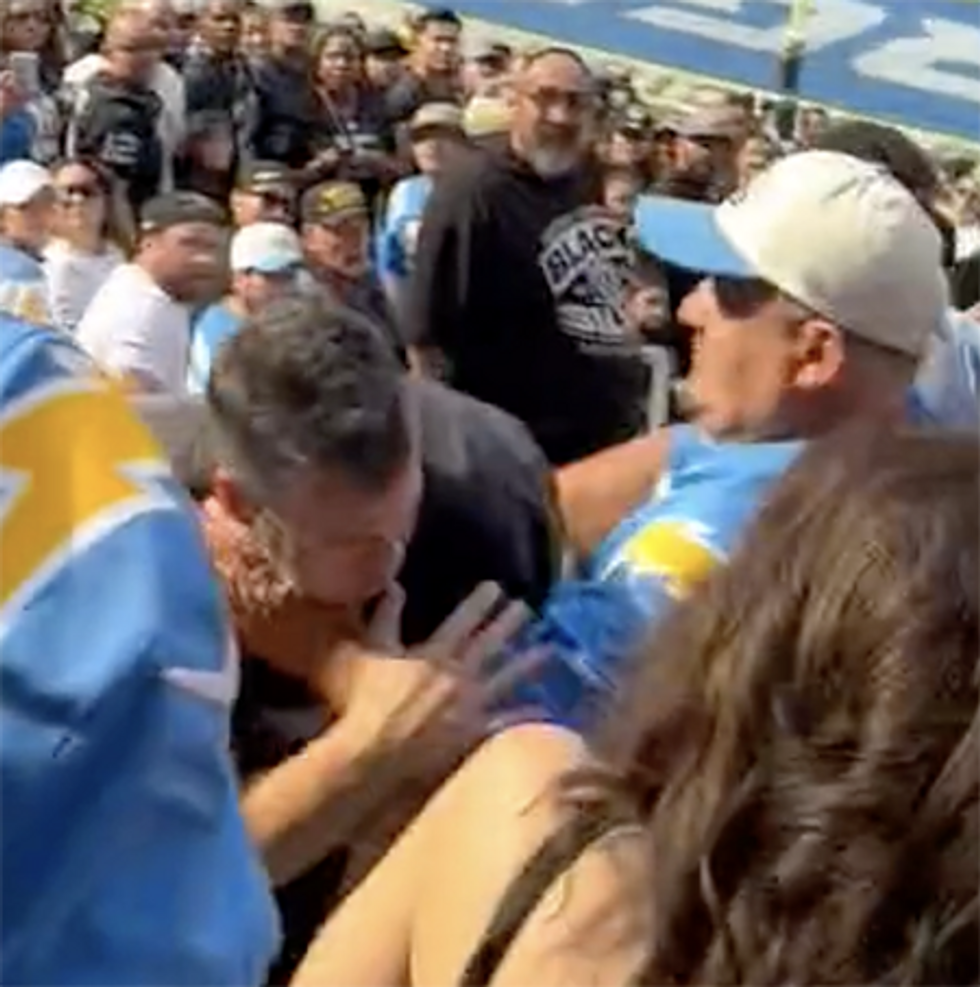 This poor Justin Herbert fan wanted to watch the game. Howie Long kept coming after him. He was determined to land one punch. or even slap the guy. Anything to get some of his dignity back.
Nope.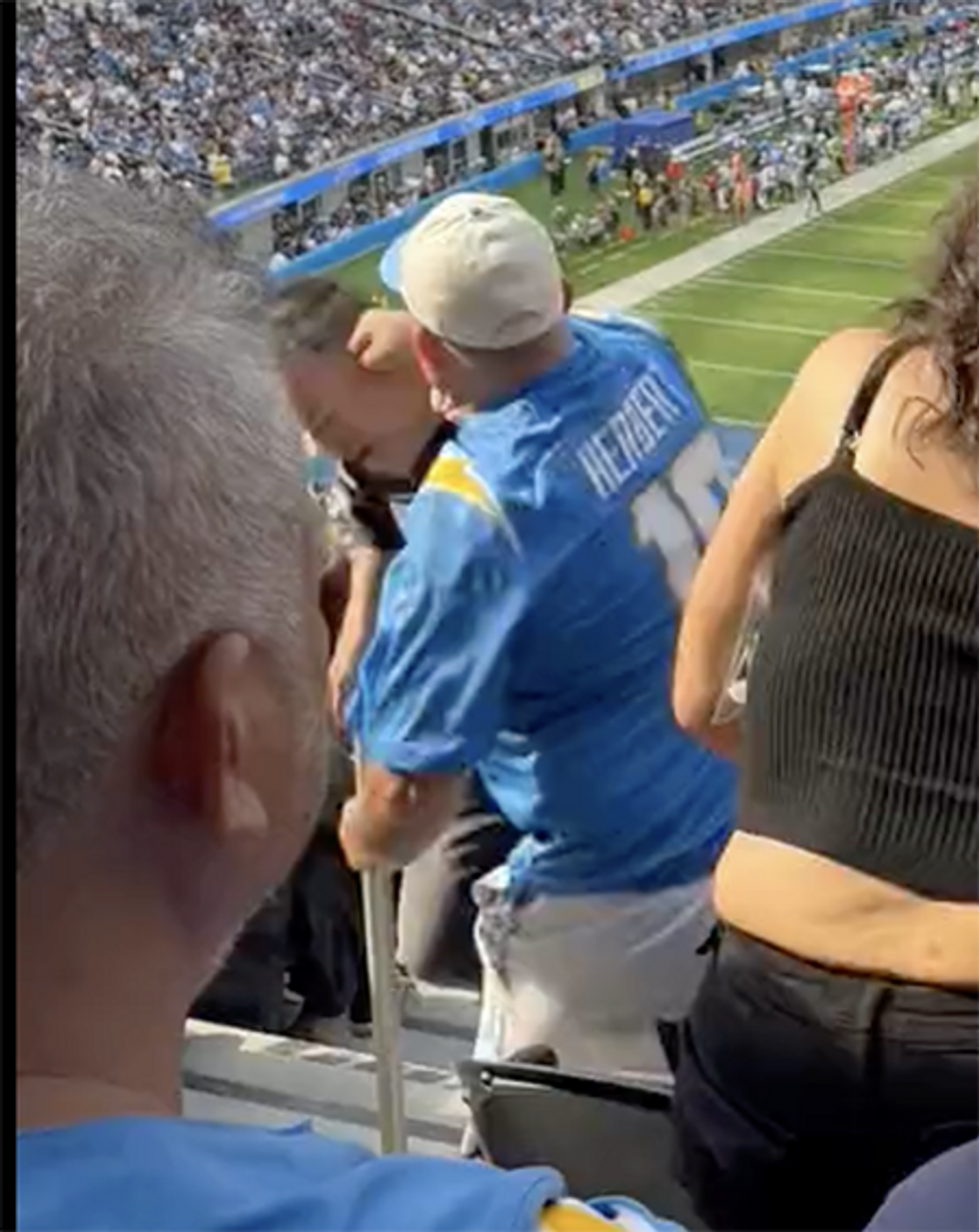 At this point, another Raider fan decided the guy had enough and broke things off. Long staggered down the steps wondering where he was, how all these people got in his room, and why his crotch smelled like Bud Light.
Contrary to the joyless X users who whine that "really too bad we're seeing this more and more every week," NFL games have always been like this. There are just more smartphones out now. Think of the content, baby! We need a break from the suck that is covering politics. And playing fight companion to the latest viral fisticuffs is just what the deity or deities of content have blessed us with.
><><><><><><
Brodigan is Grand Poobah of this here website and when he isn't writing words about things enjoys day drinking, pro-wrestling, and country music. You can find him on the Twitter too.
Facebook doesn't want you reading this post or any others lately. Their algorithm hides our stories and shenanigans as best it can. The best way to stick it to Zuckerface? Sign up for our DAILY EMAIL BLASTS! They can't stop us from delivering our content straight to your inbox. Yet.