Each day we overwhelm your brains with the content you've come to love from the Louder with Crowder Dot Com website.
But Facebook is...you know, Facebook. Their algorithm hides our ranting and raving as best it can. The best way to stick it to Zuckerface?
Sign up for the LWC News Blast! Get your favorite right-wing commentary delivered directly to your inbox!
For the Content
Watch: Insane catfight breaks out at 49ers game, one girl lost her wig while a dude tried not to drop his beer
September 22, 2023
Someone dropped X about the latest NFL fan brawl from last night's 49ers vs. Giants game, claiming it's "really too bad we're seeing this more and more every week." F*ck that! Set aside that NFL games have always been like this, there are just more smartphones out now. Think of the content, baby! We need a break from the suck that is covering politics. And playing fight companion to the latest viral fisticuffs is just what the deity or deities of content have blessed us with.
Last night, in the immortal words of Joey Styles, "Catfight! Catfight! Catfight!"
It's unclear what set this fight off. Both ladies appear to be 49ers fans and they crushed the Giants last night (more importantly, gave me the D/ST points I needed). While I've heard the expression "snatch a weave" before, I've never seen it in action.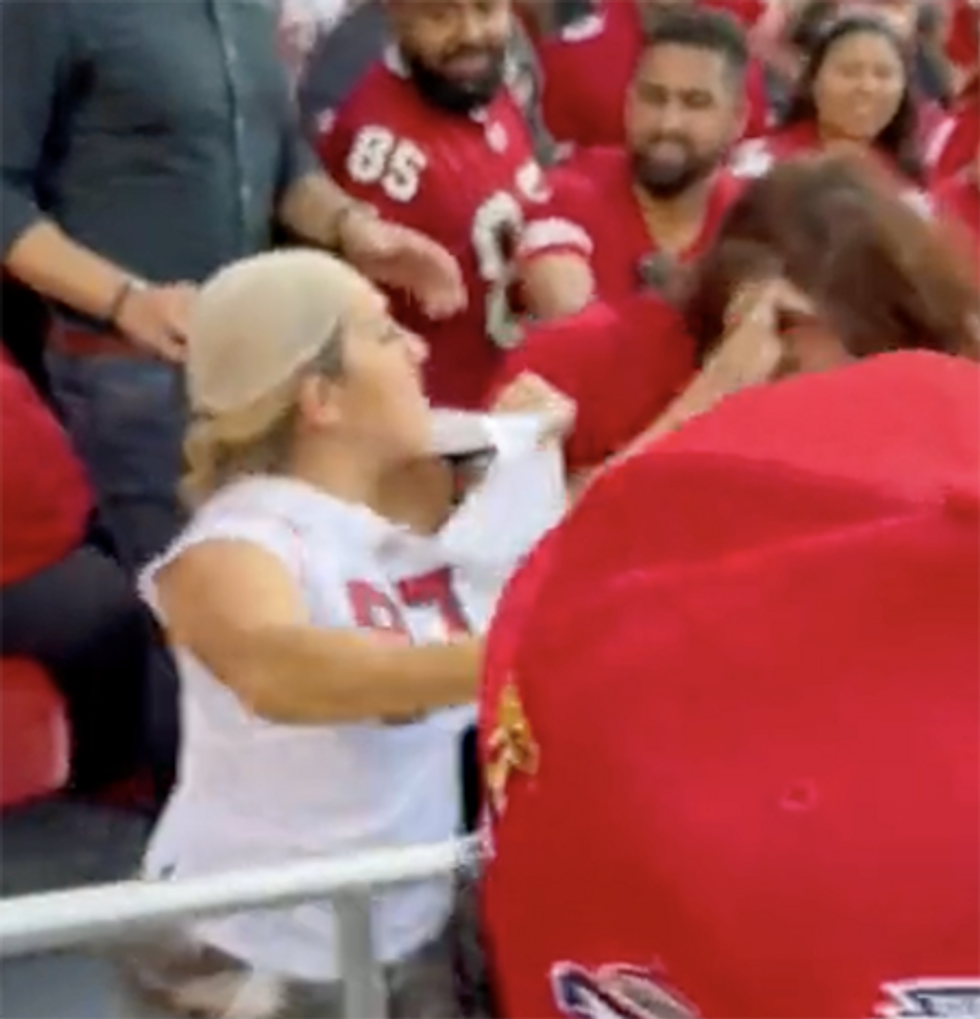 The Sherman Tank has become the viral star of the video. Named such for being the size of a tank and rocking a jersey of former 49ers cornerback Richard Sherman. My man did all he could to not let go of his beer.
Even as he tried breaking up the fight. Kinda.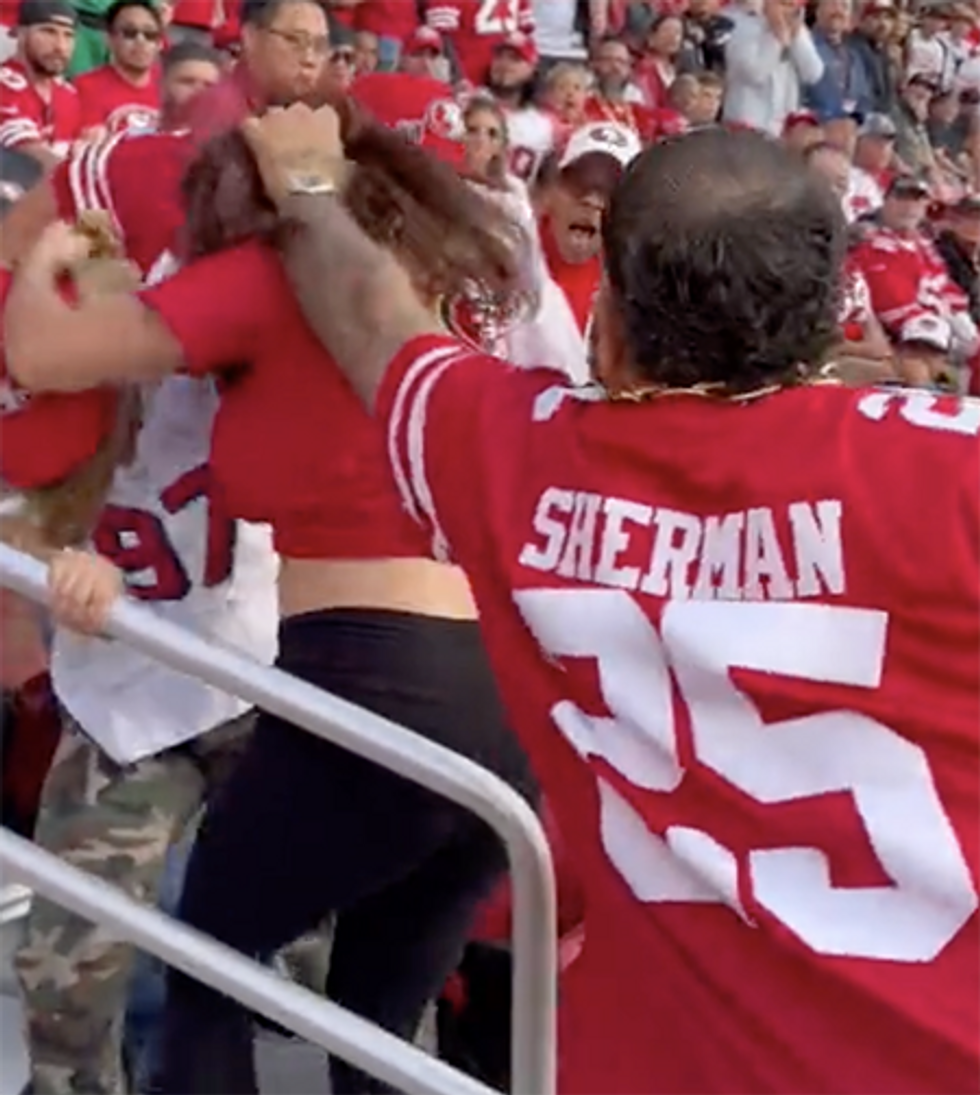 Though the one true hero was "Bruce Wayne," who knew to do it for the content. He had been waiting for the fight to break out. He felt it the works since the game started. He had his phone at the ready. And we are all better off for it.
On behalf of all of us here at the Louder with Crowder Dot Com website, we thank you.
There are up to sixteen NFL games a week. All of them have passionate fans in attendance where the alcohol is flowing. Don't be like these two girls. Or the guy in the Zubzaz overalls. Or the guy who pushed an XXXL Packers fan down a flight of stairs and sh*t his pants when the dude got up.
Be Bruce Wayne. Film it on the DL and get it up on X for a grateful internet.
><><><><><><
Brodigan is Grand Poobah of this here website and when he isn't writing words about things enjoys day drinking, pro-wrestling, and country music. You can find him on the Twitter too.
Facebook doesn't want you reading this post or any others lately. Their algorithm hides our stories and shenanigans as best it can. The best way to stick it to Zuckerface? Sign up for our DAILY EMAIL BLASTS! They can't stop us from delivering our content straight to your inbox. Yet.