Each day we overwhelm your brains with the content you've come to love from the Louder with Crowder Dot Com website.
But Facebook is...you know, Facebook. Their algorithm hides our ranting and raving as best it can. The best way to stick it to Zuckerface?
Sign up for the LWC News Blast! Get your favorite right-wing commentary delivered directly to your inbox!
Liberal Media
WATCH: NYT Reporter Ridicules, Exposes Colleagues Overreaction to January 6, Claims 'Ton of FBI Informants'
March 09, 2022
Project Veritas' best videos are the ones where they catch reporters saying what we all assume they say, but on video. It's remarkable how many liberal journalists are quick to spill their guts on a few Tinder dates. Today's video gives us Matthew Rosenberg. He's a Pulitzer Prize-winning New York Times reporter.
Over the course of the past year, you may have found yourself mocking the media's coverage of the January 6 trespassing incident. How it was a literal "insurrection," literally, and reporters were "traumatized" by it. You may even think the media has been exaggerating what happened for political reasons. Do you know who agrees with you? Matthew Rosenberg. A Pulitzer Prize-winning New York Times reporter who covered January 6.
NYT Reporter: Jan 6 Media 'Overreaction,' FBI Involved; Traumatized Colleagues are "Fu*king Bit*hes"youtu.be
"I know I'm supposed to be traumatized, but like, all these colleagues who were in the [US Capitol] and are like 'Oh my God it was so scary!' I'm like, 'f*ck off!' [...] I'm like come on, it's not the kind place I can tell someone to man up but I kind of want to be like, 'dude come on, you were not in any danger.'" These f*cking little dweebs who keep going on about their trauma. Shut the f*ck up. [...] They're f*cking b*tches."
Also, according to this Pulitzer Prize-winning national security correspondent for the New York Times, there were a ton of FBI informants amongst the people who "attacked" the Capitol. Funny, because if an independent journalist made that claim, it would be labeled a conspiracy theory. One could assume a Pulitzer Prize-winning national security correspondent for the New York Times has reliable sources in the intelligence community.
To further illustrate how much a problem this video is causing, Twitter has already suspended the @UnmaskNYT Twitter account. Exposing CNN is what got Project Veritas first yeeted from Twitter. They weren't taking any chances with this new account.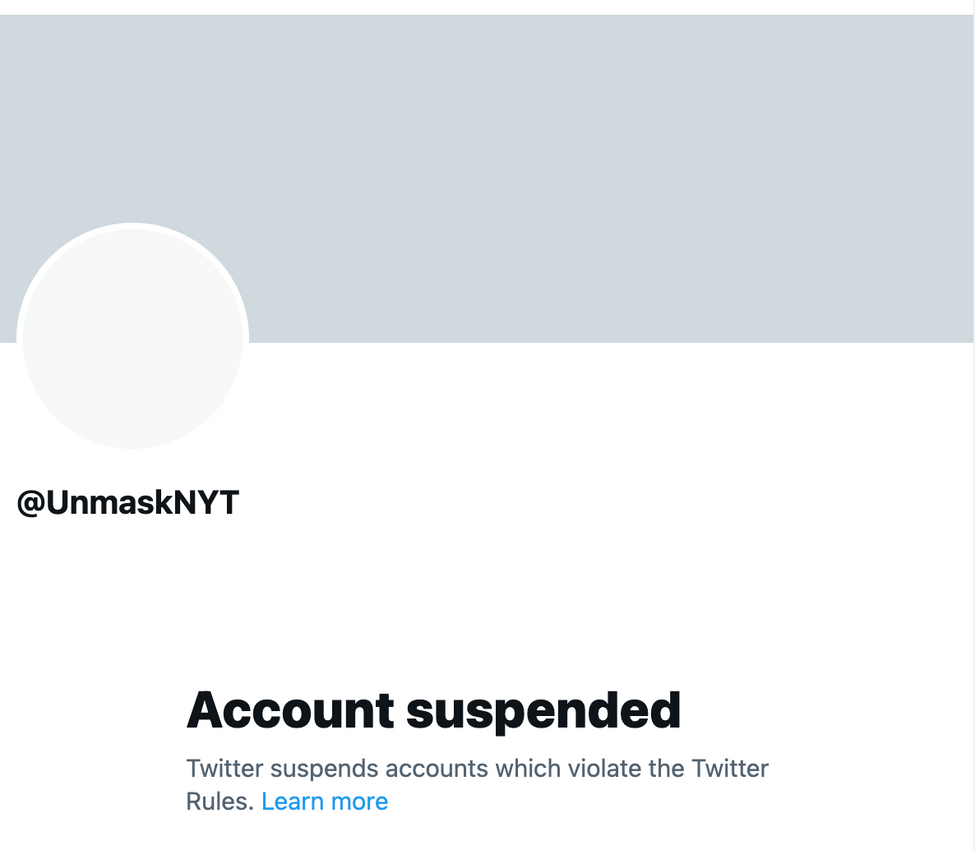 PV promises that this is only part one of their Rosenberg footage. The reporter has already told PV he "absolutely" stands by his comments. We'll see if he still does as more videos come out.
The Louder with Crowder Dot Com Website is on Instagram now!Follow us at @lwcnewswire and tell a friend!
Crazy Lady Loses It in Walmart! Happy International Women's Day! | Louder With Crowderyoutu.be