Each day we overwhelm your brains with the content you've come to love from the Louder with Crowder Dot Com website.
But Facebook is...you know, Facebook. Their algorithm hides our ranting and raving as best it can. The best way to stick it to Zuckerface?
Sign up for the LWC News Blast! Get your favorite right-wing commentary delivered directly to your inbox!
Articles
MTV Accuses 'Avengers: Endgame' of Ableism for Being too Long
May 07, 2019
If you still haven't seen Avengers: Endgame, you should probably get on that. It's a satisfying conclusion to the Marvel films as we know them. Sure, everyone is gonna have some problems with the film, but MTV's take on Endgame is peak dumbassery. They're accusing the film of being ableist. For being too long.
I kid you not:
There is an unspoken stumbling block that may prevent many fans from participating in the cultural phenomenon in theaters: the runtime of the film, which clocks in at 3 hours and 2 minutes. For disabled fans, particularly those whose disabilities interfere with their bladder control, the runtime can feel daunting and inhibitory.

Expecting disabled people (or anyone for that matter) to hold their pee for three hours is exclusionary, particularly when you add into the equation the full dynamics of the moviegoing experience, which include not just the length of the film itself, but also the customary mid- and post-credits scenes and the concessions a moviegoer looks forward to consuming.
Uh, here's a radical idea: just go to the bathroom and tinkle. It's just a movie. Life will still go on if you miss five minutes of the motion picture.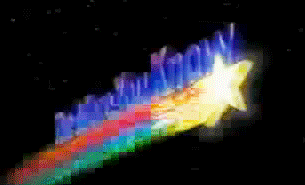 Look, I'm not trying to be insensitive to disabled folks, but this argument is dumber than Alexandria Ocasio-Cortez after her eighth appletini. Even people without bladder problems often have to dump their fluids during three-hour movies. Myself included.
I'm trying to figure out what the solutions are for this "problem." Maybe Marvel should cut a half hour out of the movie. I suppose theaters could pause the movie everytime somebody needs to go potty. None of these make as much sense as just going to the whiz palace when needed.
Credit to MTV for finding a social injustice where there wasn't one. Way to pull one out of your ass, guys.
NOT SUBSCRIBED TO THE PODCAST? FIX THAT! IT'S COMPLETELY FREE ON BOTH ITUNES HERE AND SOUNDCLOUD HERE.