Each day we overwhelm your brains with the content you've come to love from the Louder with Crowder Dot Com website.
But Facebook is...you know, Facebook. Their algorithm hides our ranting and raving as best it can. The best way to stick it to Zuckerface?
Sign up for the LWC News Blast! Get your favorite right-wing commentary delivered directly to your inbox!
International
Huge Russian McDonald's Fan Chains Himself to Store, Tries Stopping It From Closing Over Ukraine Invasion
March 15, 2022
War is hell and 2022 has provided a new front in waging it. We don't just bomb the bad countries. We cancel them like they're celebrities who tweeted a bad meme on the bird app. That's what we're doing to Russia. Corporations have ceased doing business in the country lest they get shamed on social media. The rub is this doesn't affect Putin at all. It only affects the Russian people who have nothing to do with the war. Guys like this rotund McDonald's fan. He handcuffed himself to the fast-food restaurant to protest them leaving.
A man in Russia today, pianist Nikas Safronov, chains himself to a McDonald's and screams, "They don't have the right to close down!" before he's carted off by the police. Someone in the crowd yells back, "In six weeks, they'll reopen under another name!" pic.twitter.com/FhAwronpiS
— Kevin Rothrock (@KevinRothrock) March 13, 2022
That's right, folks. Our protagonist is a giant pianist.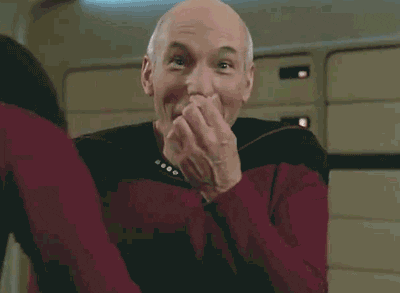 Though, it is true the restaurant will be reopening in six weeks under a different name. The Louder with Crowder Dot Com website has obtained this exclusive video.
Coming to America(1988) - McDowell's not McDonald'syoutu.be
According to The Mirror, this was giant pianist Luka Safronov's last-ditch effort to save his favorite eatery from indefinite closure. He could be heard screaming "Closing down is an act of hostility against me and my fellow citizens!" Unfortunately, Safronov locked himself in the store before it closed. He could have enjoyed his last order of seventeen Big Macs and five pounds of french fries. Though no ice cream, since the machines don't work in Russia either.
Instead, he chained himself to the door while it was still open. While other customers walked past him to enjoy their last Happy Meal for the foreseeable future.
Safronov's protest was all for naught. The giant pianist was removed from the door and taken away by Russian police. No doubt to share a jail cell with that one woman who interrupted a Russian news report to call Putin a war criminal.
Kids, remember, when you cancel someone, or something, or some country, you aren't just canceling the target of your cancellation. Innocent victims become collateral damage. This giant pianist never declared war on Ukraine. He only declared war on his arteries.
The Louder with Crowder Dot Com Website is on Instagram now!Follow us at @lwcnewswire and tell a friend!
Insane in the Ukraine: Elon Musk Challenges Putin to COMBAT! | Louder With Crowderyoutu.be