Each day we overwhelm your brains with the content you've come to love from the Louder with Crowder Dot Com website.
But Facebook is...you know, Facebook. Their algorithm hides our ranting and raving as best it can. The best way to stick it to Zuckerface?
Sign up for the LWC News Blast! Get your favorite right-wing commentary delivered directly to your inbox!
Culture Wars
"How was your spanking?": Journalist confronts mayor who lied about getting spanked by a drag queen in front of children
September 28, 2023
Chaya Raichik, aka @LibsOfTikTok, broke a story about a California mayor who got spanked by a drag queen in front of children. She confronted Konstantine Anthony, aka Mayor Spanky, to ask him if he enjoyed the spanking and why he lied about it.

To recap, Mayor Spanky was spanked by a drag queen at a fundraiser where children as young as 15 were present, according to reports and a clip circling social media. The event was put on by the Santa Clarita Valley Democrats (SCVD) featuring drag queen Foxxy Roxy Wood to "celebrate California's birthday" and "protect democracy."
He also claimed the drag queen event was a "private 21+ event" and said that Libs of TikTok was "lying" about it.
Chaya traveled to Burbank to confront the Los Angeles County Board of Supervisors candidate for calling her a liar. Also, to ask him about a few questionable tweets that have come up. Turns out Mayor Spanky has a thing for degeneracy and pedophilia. Who woulda thunk?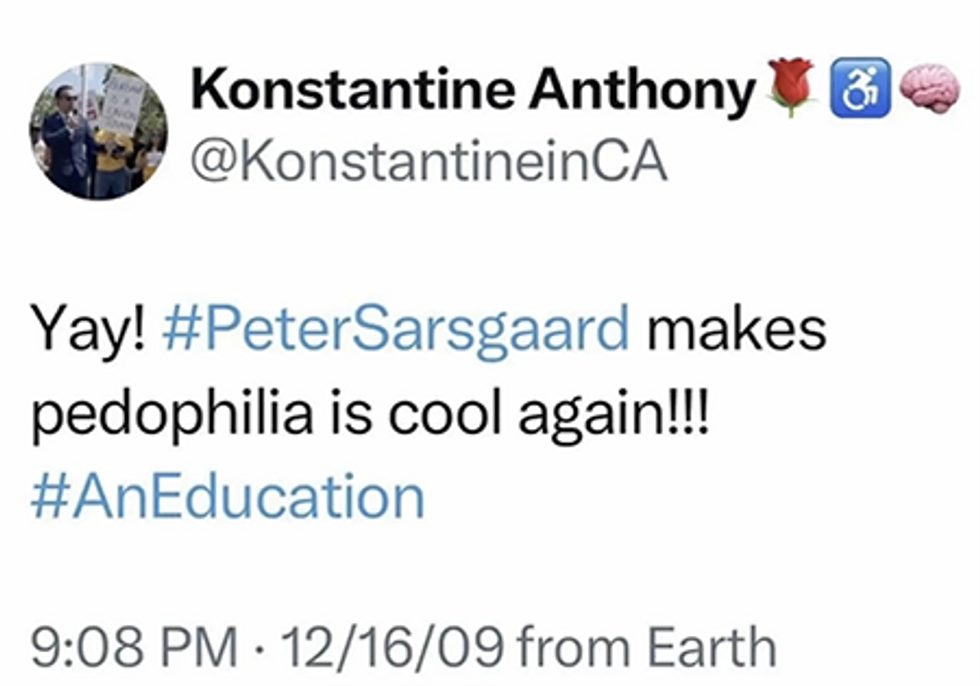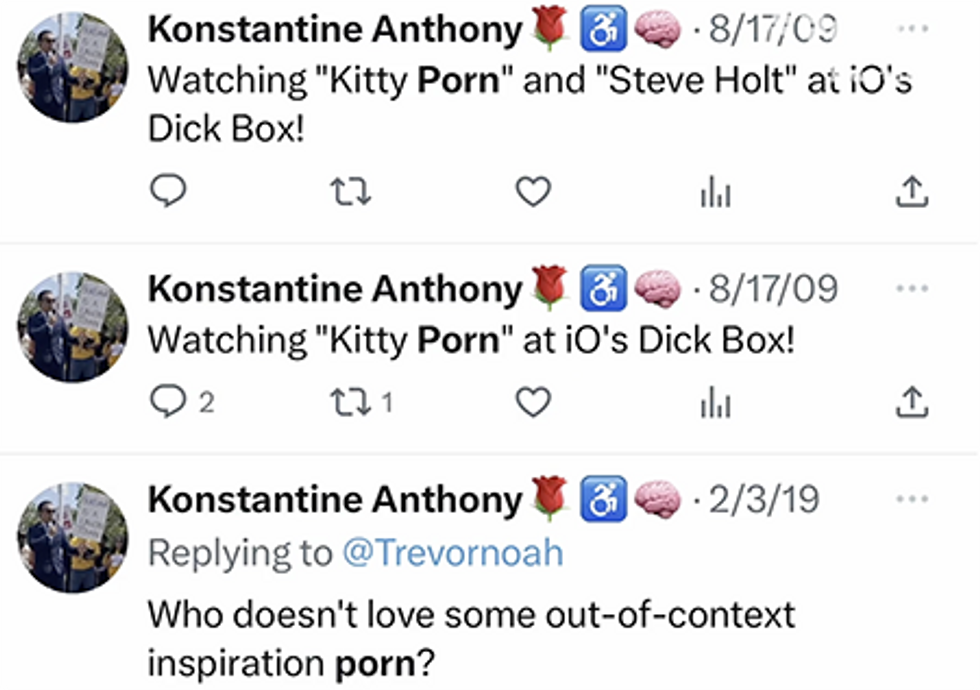 Though, as it turns out, Mayor Spanky is not much of a Swifty.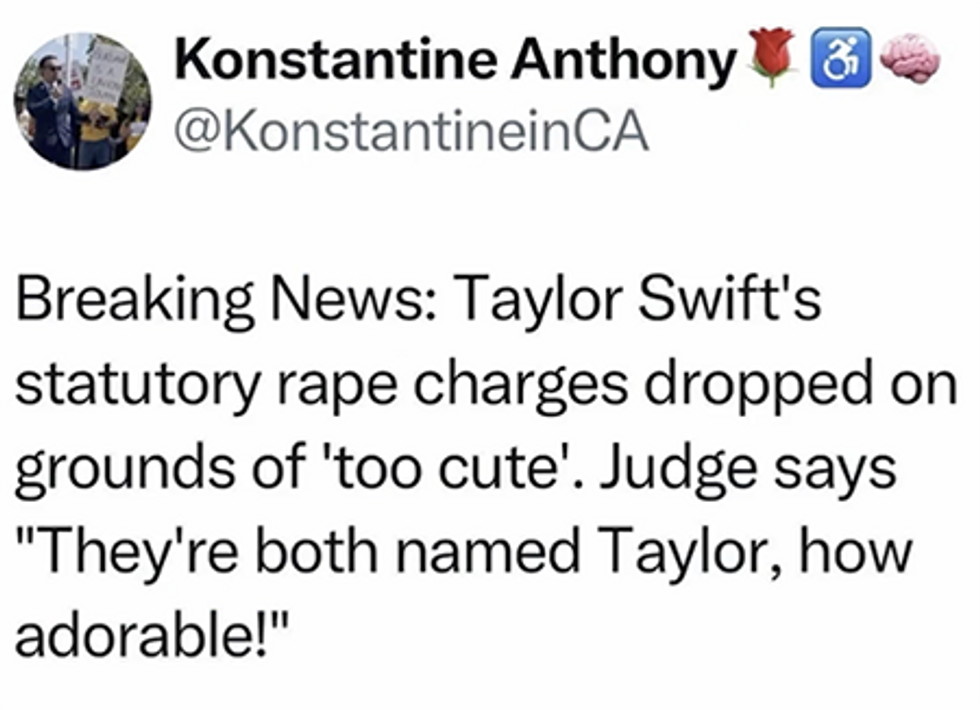 Once confronted by Chaya with this, Mayor Spanky responded by... running away every chance he got.
It's remarkable how certain elected officials look like they came straight out of central casting. If you were to tell me there is a California Mayor who got spanked by a drag queen in front of children and is so deep into porn that he tweets about it, I would draw you a picture that looked exactly like this.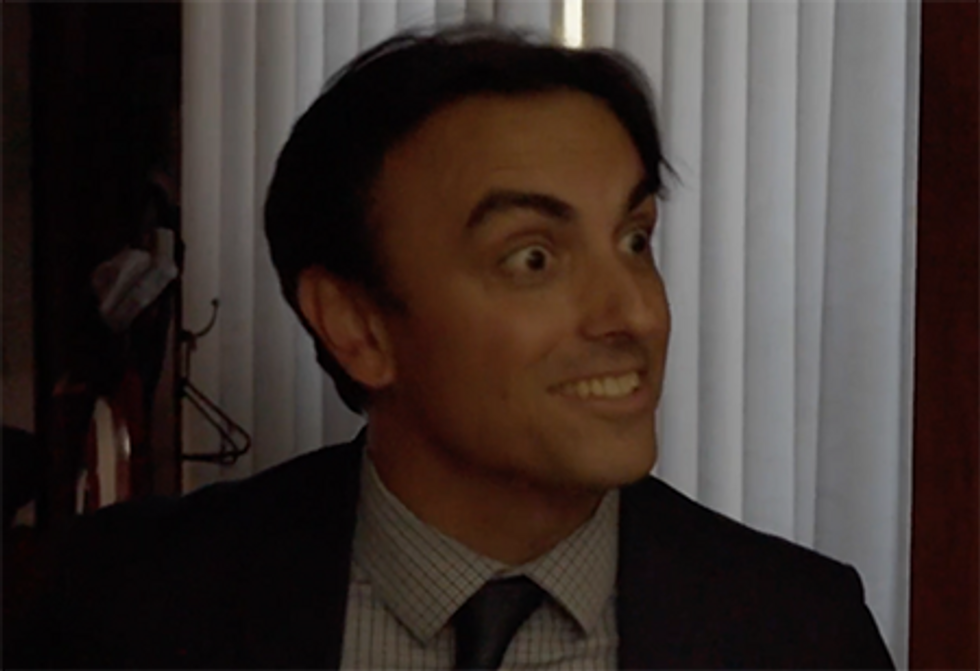 What's sad is being exposed as a degenerate will probably make him the frontrunner in his Los Angeles County Board of Supervisors campaign. These are the same people who bullied the Los Angeles Dodgers into honoring blasphemous drag nuns before a baseball game.
I miss the good ol' days when Konstantine was the national anthem of emo and NOT another blue state pervert elected official.
><><><><><><
Brodigan is Grand Poobah of this here website and when he isn't writing words about things enjoys day drinking, pro-wrestling, and country music. You can find him on the Twitter too.
Facebook doesn't want you reading this post or any others lately. Their algorithm hides our stories and shenanigans as best it can. The best way to stick it to Zuckerface? Sign up for our DAILY EMAIL BLASTS! They can't stop us from delivering our content straight to your inbox. Yet.