Mother's Emotional Demand to Councilmembers: 'Take These Masks Off of My Child'
April 22, 2021
I don't know how much Facebook is going to throttle this post and don't care. Parents are at their wit's end with government mandates adversely affecting their children and the people they elected not seeming to care. So here are the CDC guidelines on masks. Not knowing who this woman is, I can only assume she is NOT an epidemiologist. I'm not sharing this video implying she's a medical professional. I'm sharing it because she's a parent experiencing the same emotions many other parents share.
This is Courtney Ann Taylor, a mother in Georgia. She's one of the many parents who've HAD IT with mask mandates, especially for young kids in school.

Share this video! pic.twitter.com/pyG3fYmgVI
— Errol Webber (@ErrolWebber) April 22, 2021
[We've said], "You're still going to wear a mask on your face every day, five- and six-year-olds." "You still can't play together on the playground like normal children, seven- and eight-year-olds." "We don't care. We're still going to force you to carry a burden that was never yours to carry."

Shame. On. Us.

My six-year-old looks at me every month before I come here, and she says, "Are you going to tell them tonight? Tell them I don't want to wear this any more." And I say, "Baby, it's not time to fight that battle yet." I try to explain that there's so many things. But it's April 15th, 2021. And it's time.

TAKE. THESE. MASKS. OFF. OF. MY. CHILD.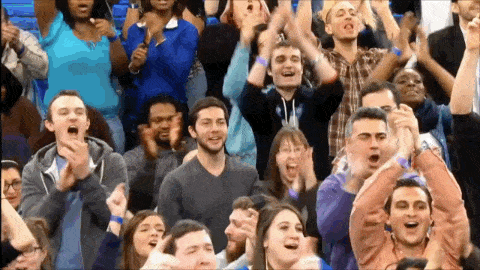 This mother said something that is 100% factual. None of us elected CDC members. We elected leaders. Leaders like Ron DeSantis, who realized the CDC may be wrong about a few things. Our leaders on every level of government need to grow a set of testicles and lead.
I feel that way. This woman feels that way. If you feel that way too, make your voice heard. Or at the very least, share this mother's voice.
Looking for a fashionable way to support Louder with Crowder? Get your swag at Crowdershop today!
FAT PRIDE?! Lizzo is LYING About Health! | Louder With Crowderyoutu.be