Each day we overwhelm your brains with the content you've come to love from the Louder with Crowder Dot Com website.
But Facebook is...you know, Facebook. Their algorithm hides our ranting and raving as best it can. The best way to stick it to Zuckerface?
Sign up for the LWC News Blast! Get your favorite right-wing commentary delivered directly to your inbox!
Politics
Liz Cheney gets slaughtered in Wyoming primary as Trump and others rub it in her face
August 17, 2022
As expected, Liz Cheney got wrecked in her Wyoming congressional primary. She lost to the Donald Trump-backed candidate Harriet Hageman by over thirty-seven points. It's the electoral equivalent of taking a buckshot blast to the face.
Cheney has become the Lady Darth Vader of MAGA-Americans from sea to shining sea and was the last of the Republicans who voted to impeach Donald Trump to either lose or retire from her job. She may not be gone from political life entirely, though. In her concession speech, she compared herself to Abraham Lincoln. No, seriously.
"Abraham Lincoln was defeated in elections for the Senate and House before he won the most important election of all."
Between the congresswoman and her father, she has amassed an impressive number of foes who couldn't wait to waterboard her over the loss. Former Democratic presidential candidate Tulsi Gabbard said, "It appears that Liz Cheney, one of the GOP's chief warmongers, is about to lose. This is good news for every American regardless of party."
One of Cheney's colleagues in the GOP caucus, Rep. Lauren Boebert, wished her well in her future endeavors.
And of course, there is former president Donald J. Trump. He issued a statement as well:
"This is a wonderful result for America, and a complete rebuke of the Unselect Committee of political Hacks and Thugs. [...] Now she (Cheney) can finally disappear into the depths of political oblivion where, I am sure, she will be much happier than she is right now."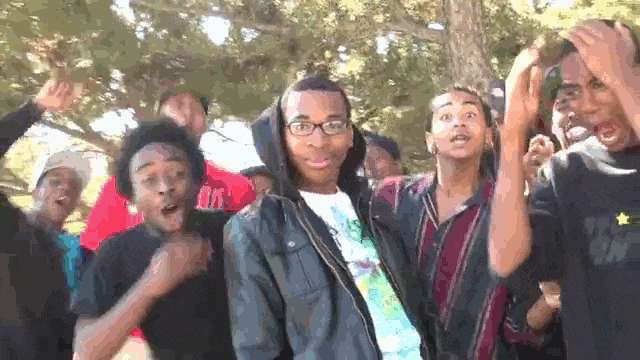 For now, Liz Cheney will finish up her term. Then she will most like try to get a job with the legacy media. That is, until the legacy media realizes outside of J6 she disagrees with them on politics and wants nothing to do with her.
I don't know what Cheney will do after that.
The Louder with Crowder Dot Com Website is on Instagram now!Follow us at @lwcnewswire and tell a friend!
[Exclusive] Donald Trump Jr drops INSIDER INFO on FBI Raid & Passports | Louder With Crowderyoutu.be