Watch: Because it's Thanksgiving Eve, here's Tulsi Gabbard and Jocko jamming out to the White Stripes
November 23, 2022
One quick lap around the internet and I can already tell it's another day of everything sucks, everything is terrible, and "oh my God, someone do something." So as we here at the Louder with Crowder Dot Com website drink our coffee and attempt to determine what we can opine on that won't get us throttled by Facebook (hint: f*ck all), please enjoy the following musical interlude. Tulsi Gabbard and Jocko Willink jamming out to the White Stripes.
"Fall is here, hear the yell,
Back to school, ring the bell,
Brand new shoes, walking blues,
Climb the fence, books and pens,
I can tell that we are gonna be friends..."
I share this for two reasons. One, The White Stripes frontman Jack Whitte is the latest celebrity you've forgotten about to make a big dramatic exit from Twitter. White went on a lengthy anti-Elon Musk rant via his Instagram Page:
Why don't you be truthful? Tell it like it is; people like you and Joe Rogan (who gives platforms to liars
like Alex Jones etc.); you come into a ton of money, see the tax bill, despise paying your fair share, and then
think moving to Texas and supporting whatever republican you can is going to help you keep more of your
money.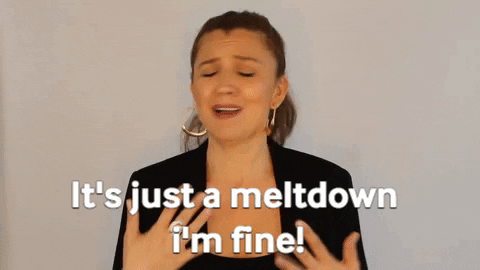 Since Jack White dislikes people who have opposing viewpoints from him, you know he's going to hate having someone like Tulsi Gabbard, who made news in 2022 for leaving the anti-science party of hatred and intolerance known as the Democratic Party, playing one of his tunes.
The other reason is that it's Thanksgiving Eve, and we should all be thankful for our friends. Thank you Jocko and Tulsi for reminding America of that.
Editor's Note
LwC is on Substack now! Each day we overwhelm your brains with the content you've come to love from the Louder with Crowder Dot Com website.. but algorithms hide our ranting and raving as best they can. The best way to stick it to Big Tech? Subscribe to For the Content!
How The Media GASLIGHTS The Masses | Louder With Crowderyoutu.be