Watch: NFL's Lamar Jackson meets his biggest fan (with a heart condition), then something BEAUTIFUL happens
November 10, 2022
We are finishing up a divisive election cycle (almost) and are set to enter a more divisive, two-year cycle right away. We here at the Louder with Crowder Dot Com website felt some content to warm your heart and make your soul feel cozy and snuggly was in order. The tall guy in this video is Lamar Jackson, quarterback for the Baltimore Ravens. The short guy is Landon, a ten-year-old from Mississippi.
Landon is Lamar's biggest fan. Landon also has a heart condition.
Landon was so overwhelmed meeting his childhood hero, he wouldn't let go of the hug.
The scene is so moving, I won't even make it a point to remind everyone Josh Allen is the best QB in the AFC.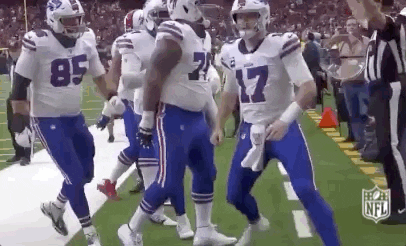 Landon has a heart condition where the left side of his heart did not form correctly. ESPN reports he has needed three surgeries: at 8 days old, 2 1/2 months and 2 1/2 years. He's only ten years old now, and will need a heart transplant by the age of 20. For this brief moment, none of that mattered. What mattered to Landon was his hero, the hug, and catching passes from Jackson around the conference room table.
Landon's dad Jason said of the meeting, "Everything was just so heartfelt. It was incredible. It was absolutely incredible."
Everyone here at the Louder with Crowder Dot Com website will be keeping Landon in our prayers. We're also going to log off for a bit and go hug someone.
Editor's Note
LwC is on Substack now! Each day we overwhelm your brains with the content you've come to love from the Louder with Crowder Dot Com website.. but algorithms hide our ranting and raving as best they can. The best way to stick it to Big Tech? Subscribe to For the Content!