10-year-old gropes an adult school counselor and she's filing criminal charges. Yes, against the 10-year-old.
November 10, 2022
A friend sent me this story and I thought it was another pedo teacher touching a student. There are an abnormal amount of stories like that. Granted, more than zero is an abnormal amount. No, this is a ten-year-old student who, allegedly, groped a teacher. And the teacher is pressing charges. Criminal charges. Against a ten-year-old.
The content created by NBC News is as follows. A Florida school counselor was visiting Holly Hill School. A ten-year-old student asked to give her a hug. The counselor turned sideways to give a side hug, and while the child put one arm around her shoulder he used his other hand to reach out and grab her left breast. She removed the hand from her breast and walked away.
Police were called because of this alleged misdemeanor. The 10-year-old, we'll call him Little Timmy, received a ten-day suspension from school and is facing a charge of misdemeanor battery. Little Timmy's parents deny the allegations, as does Little Timmy. Little Timmy's parents and their lawyers are fighting the charge.
Is it possible that Little Timmy did, in fact, grab the boobie?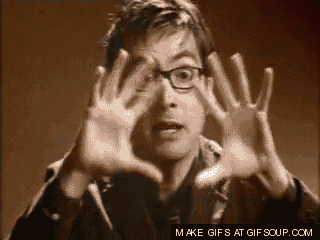 Yes. And let me be the first to tell you, grabbing a boobie without permission is bad. It's inappropriate. Had Little Timmy grabbed the boobie, consequences are warranted. AGE APPROPRIATE consequences. A school meeting with his parents. Possibly making Little Timmy write "I will not grab boobies without permission" 100 times.
Charging the TEN-YEAR-OLD with a misdemeanor is a bit much. If I were to guess, the counselor has purple hair, claims to smash the patriarchy, and voted for Charlie Crist last Tuesday.
Editor's Note
LwC is on Substack now! Each day we overwhelm your brains with the content you've come to love from the Louder with Crowder Dot Com website.. but algorithms hide our ranting and raving as best they can. The best way to stick it to Big Tech? Subscribe to For the Content!