Kevin Costner reveals the true reason he endorsed Liz Cheney: 'I knew she would lose, but...'
November 10, 2022
The season premiere of Yellowstone is this Sunday. Kevin Costner plays John Dutton, who gets elected governor. But it wasn't the first time Costner has been involved in politics this year. You all remember this unfortunate photo where Kevin Costner endorsed Liz Cheney in her primary.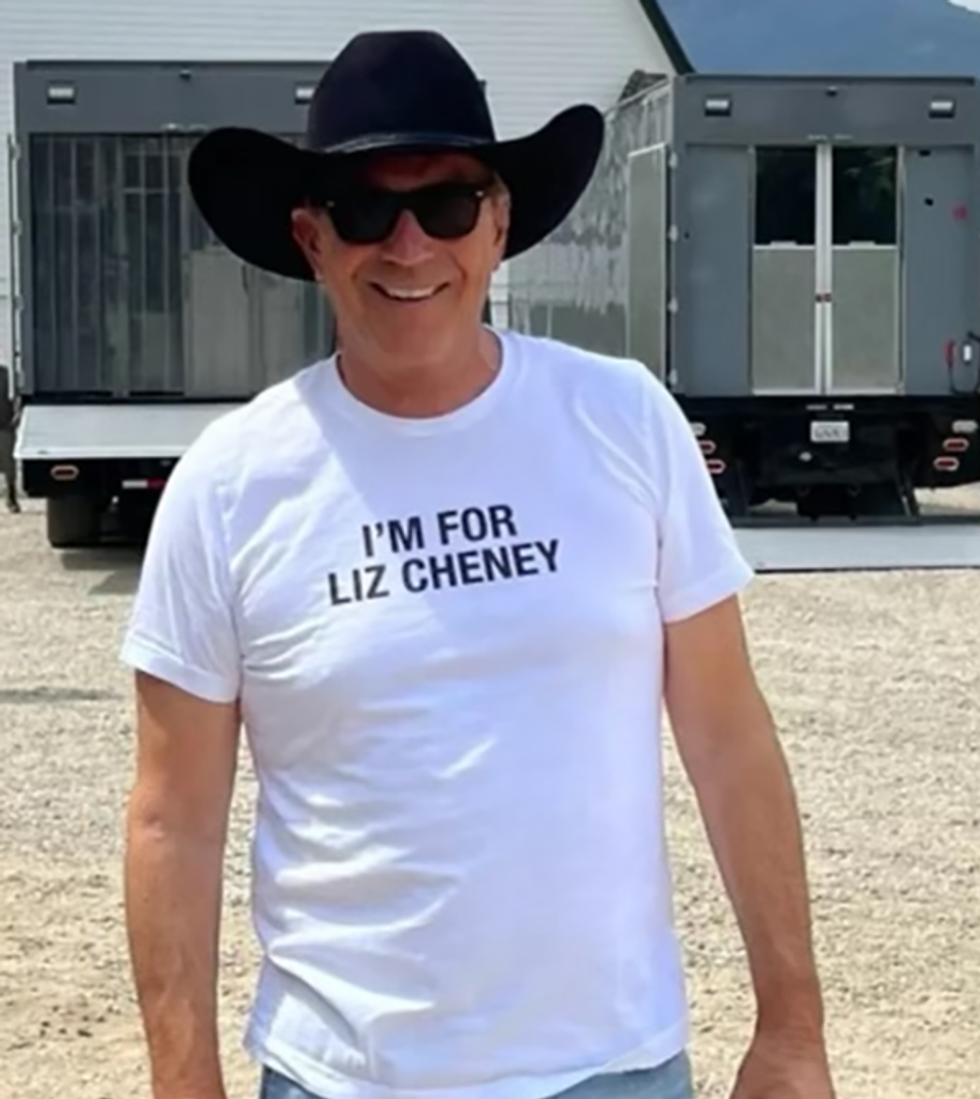 Y'all know the story with Liz. She joined the January 6th committee. Her constituents were pissed about it. They endorsed another candidate who jollystomped her in a primary. As of January first, Liz Cheney is gone to start her new career as an MSNBC contributor or something.
Why did Costner make the endorsement, though? That's the question and USA Today got the answer. I'm linking to Whiskey Riff instead since I like them more.
Just because you lose doesn't mean you're done; it doesn't mean you're even wrong. I was clear that (Cheney) probably wasn't going to win her election. But I wanted to let her know, as a citizen, how much I appreciated her brave, clear-headed stance.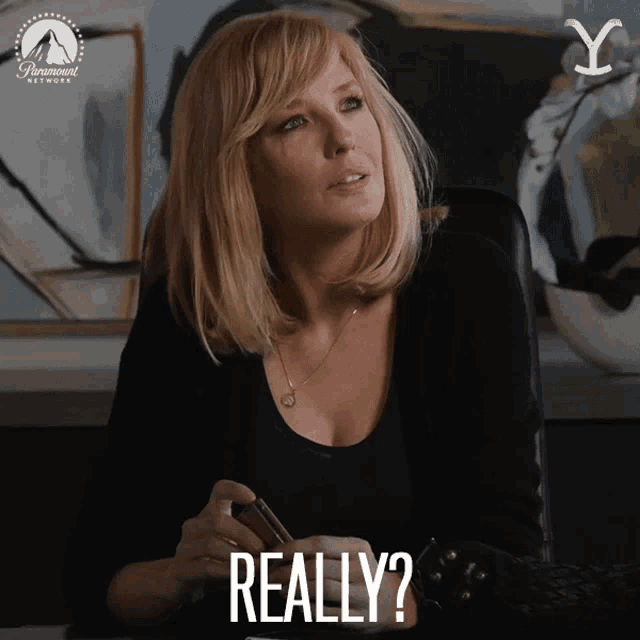 C'mon, dude.
I never had the bandwidth to have strong opinions about a congresswoman from Wyoming. I got redistricted three times this year in my own state and had a hard enough time worrying about my own representation. But Liz is most definitely done. At least in politics. Cheney can still make some coin as an MSNBC News contributor.
And the bars about Cheney being "brave" and "clear-headed" is silly and why people roll their eyes when actors say something other than the lines written for them. There is nothing brave about a Republican doing what a Democrat and/or the media want them to. It's the easy way.
It would have been more convincing if Costner had said "I wore it because my agent thought it would be a good PR move."
Editor's Note
LwC is on Substack now! Each day we overwhelm your brains with the content you've come to love from the Louder with Crowder Dot Com website.. but algorithms hide our ranting and raving as best they can. The best way to stick it to Big Tech? Subscribe to For the Content!