Keith Olbermann whines his MSNBC anchor ex-girlfriend beat the crap out of him and I think expects us to feel bad
December 08, 2022
Keith Olbermann used to be the face of low-information progressive content. Then he fell off because a) the internet was invented and everyone started producing low-information progressive content, and b) no one likes him. They just liked that he hated the right people. Now, Keithums is facing his final indignity. He's hosting a podcast. And one where he complains about his ex-girlfriend, MSNBC teleprompter reader Katy Tur. (shout out to Outkick)
You know Katy Tur. She's the one who fantasizes about President John Fetterman. Tur's husband got a vasectomy. Olbermann is angered by this to no end, for reasons known only to him and the guy working the McDonald's drive-thru. KO bragged about staying quiet about his girlfriend of three years. And that he uncoupled with thirteen years ago. But now he is ready to spill the tea!
I have remained silent even though six days after her emergency appendectomy in 2007, she started punching and slapping me, with real intent to do harm, because the living room wasn't clean enough in our place.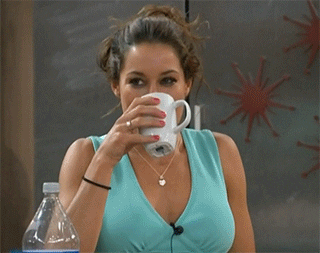 Dude. You got beat up by a girl. And. You're. Still. Whining. About. It.
But wait. It gets better.
How exactly do you even try to defend yourself against a woman 125 pounds lighter and a foot shorter than you?
Let's see. She's a buck twenty-five, a foot shorter, and fresh off of major surgery. You turn around and walk away while she is not hitting you very hard... because she's a buck twenty-five, a foot shorter, and fresh off of major surgery. That's the first thing you do. The second thing you do is get over it and NOT hold a grudge for twelve years. And the third this is you don't whine about it twelve years later. It makes you sound like p-p-p-puuuuuuuusy.
Olbermann is big into reminding us that he dated girls before. In September, he proclaimed to the world that he dated Krysten Sinema. Who, now that I do the math, was his rebound chick from Katy Tur.
But he doesn't like Sinema like that anymore. Tur he still writes about in his diary.
Editor's Note
LwC is on Substack now! Each day we overwhelm your brains with the content you've come to love from the Louder with Crowder Dot Com website.. but algorithms hide our ranting and raving as best they can. The best way to stick it to Big Tech? Subscribe to For the Content!
Jennifer Lawrence GOES ON FEMINIST TIRADE! | Louder With Crowderyoutu.be