That's Hardcore: Kangaroo brawl ends when one kangaroo puts the other through a metal wall
August 26, 2022
I don't know what it is that is so damn funny about kangaroos fighting. I don't know what it is about kangaroos that are so funny. Other than they hop around, they look weird, and anything popular in the glorified penal colony known as Australia is amusing to the rest of us. It's also a socialism warning. But in this case, we're just talking about two roos fighting. Until one puts the other through a metal wall.
No, seriously. Right through the wall.
I don't know what set it off. I'm assuming a jill was involved. Which, if you googled like I just did, you would know a jill is a female kangaroo. Hoppy found out that Dr. Pouch has been shagging his old lady. So, Hoppy confronted Dr. Pouch about it. A brawl broke out, as is known to happen when you shag another mammal's or marsupial's mate.
Hoppy had enough. In a fit of rage, he put Dr. Pouch through a metal wall.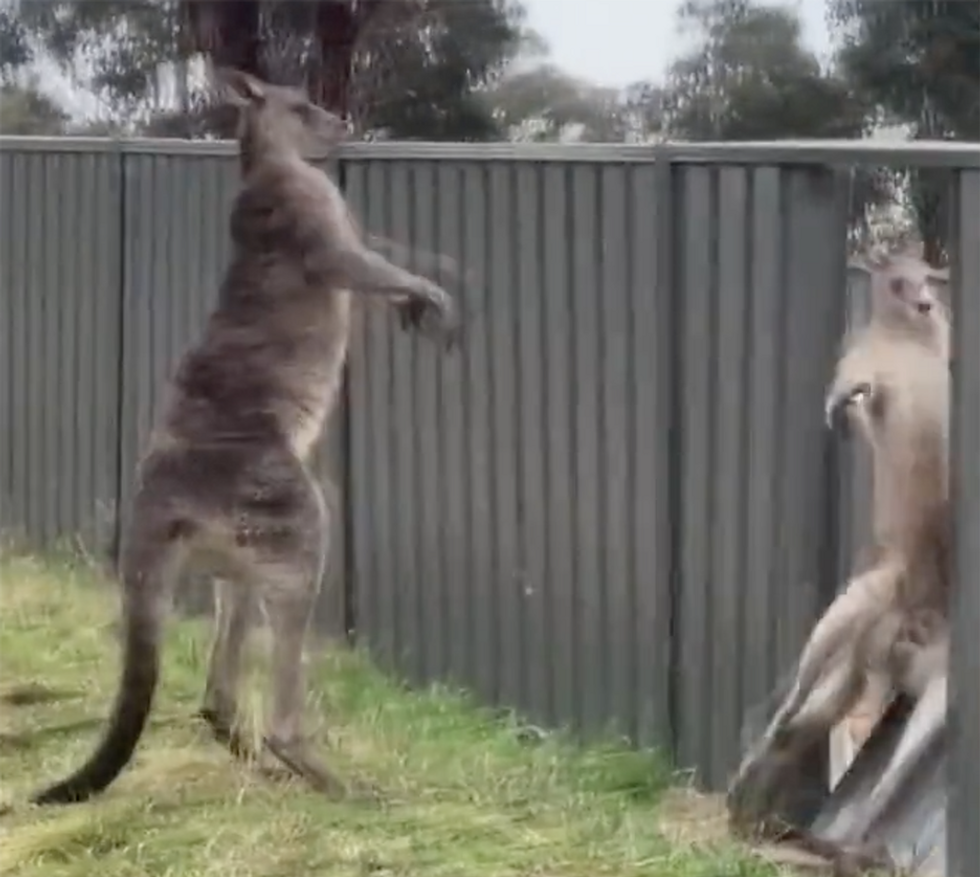 The video doesn't say what happened to Dr. Pouch. Maybe the blow killed him. Maybe he played dead knowing it was the only way things with Hoppy were going to end.
The only thing missing was Hoppy catching his breath, wiping the blood off his lip, and wandering off as the sad walking away song from The Incredible Hulk played in the background.
This episode featured one of my favorite credits scene where they parody The Incredible Hulk where Stewie walks away to the sad walking away song "The Lonely Man"🎶👍🚗 pic.twitter.com/1UPo6h4abv
— Cartoon Mastermind #FireDavidZaslav 🇺🇦 (@TomHamill2) September 14, 2020
Godspeed, Hoppy. One day you'll find love again.
The Louder with Crowder Dot Com Website is on Instagram now!Follow us at @lwcnewswire and tell a friend!