Watch: The African brothers at the center of the Jussie Smollett "MAGA Country" hoax? They're Trump supporters now
April 14, 2023
This is the greatest thing I've ever seen. Olabinjo Osundairo and Abimbola Osundairo, the two brothers at the center of the Jussie Smollett hate crime hoax, have in fact moved into MAGA Country.
Bitch.
Brothers in Jussie Smollett hoax speak out | Eric Bolling The Balanceyoutu.be
We support President Trump and we think that what's happening with him right now ... we don't think it should be going the way it is.
Let's recap.
The incident took place in 2019. Jussie claimed he was attacked by Trump supporters in the southside of Chicago--yes, Trump supporters in the southside of Chicago--who called him anti-gay and anti-black slurs, put a noose around his neck, and poured bleach on him. Celebrities, politicians, and future presidents and vice presidents of the United States all believed Jussie. After all, why would any decent human being lie about such a heinous crime?
Turns out Jussie was full of shit. He and the Osundairo brothers -- who Jussie paid by check -- rehearsed the hate crime hoax. Why did Jussie do this? Because he knew the media would fall for it and uncritically believe him.
Smollet has become a laughingstock ever since his hoax was exposed.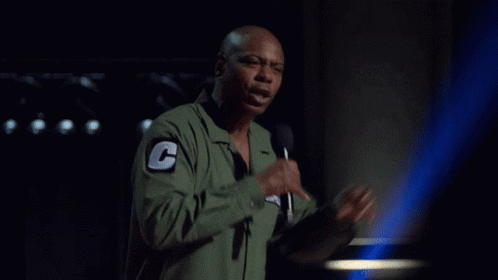 There is no better way to end this story than with the two African brothers paid to pretend to be from MAGA Country discovering for themself, "Self, this MAGA Country is a great place to live."
Jobs were up. The economy was up, We weren't fighting a war. And most importantly, there wasn't a senile old coot with pudding for brains (and who critics say has dementia) in the White House. A guy whose handlers need to hide him from the press because they never know when he'll have another "bathroom incident."
Two African brothers walked into the southside of Chicago and walked out into MAGA Country. THAT, my friends, is the American Dream.
><><><><><><
Brodigan is Grand Poobah of this here website and when he isn't writing words about things enjoys day drinking, pro-wrestling, and country music. You can find him on the Twitter too.
Facebook doesn't want you reading this post or any others lately. Their algorithm hides our stories and shenanigans as best it can. The best way to stick it to Zuckerface? Bookmark LouderWithCrowder.com and check us out throughout the day! Also, follow us on Instagram and Twitter.