Each day we overwhelm your brains with the content you've come to love from the Louder with Crowder Dot Com website.
But Facebook is...you know, Facebook. Their algorithm hides our ranting and raving as best it can. The best way to stick it to Zuckerface?
Sign up for the LWC News Blast! Get your favorite right-wing commentary delivered directly to your inbox!
Articles
Dave Chappelle Addresses Jussie Smollett Hoax in Stand-Up Set
February 18, 2019
Dave Chappelle is one of the few comedians left who gives zero craps about toeing the politically correct line. In true Chappelle fashion, when weighing in on the recent Jussie Smollett hoax, he didn't hold back. Not in the slightest.
Check it out:
Dave Chappelle on the Jussie Smollett Incident | Netflix Is A Jokewww.youtube.com
Dave Chappelle performed Thursday night (February 14) to two sold-out audiences in Charlotte, North Carolina, informing the crowd from the beginning, "We have a lot to talk about."Chappelle joked that [the hoax] made him so mad he wanted to break a dollhouse over Jussie Smollett's head, referencing one of the jokes that brought criticism to Kevin Hart.
A double whammy. Nice! I can't wait for leaked audio/video of this. The summary is so promising.
He questioned a number of elements of Smollett's story, saying he was skeptical from the beginning, despite wanting to believe him. Even Scooby-Doo, he joked, would have questioned the veracity of the actor and singer's account.He didn't buy that Smollett's alleged attackers would have shouted, "This is MAGA country!" either, as Smollett claims, saying that's not how white, Trump supporting racists talk, instead saying things like, "This is America."
Well, those remarks are gonna be sure to ruffle some lefties' feathers.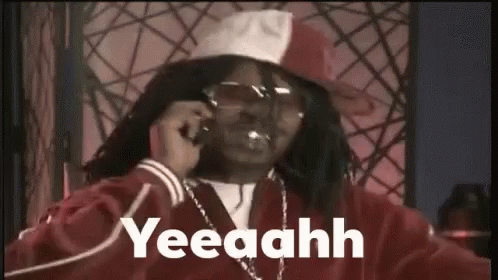 Leftists were all too eager to think a couple followers of Clayton Bigsby were out looking for a melanated fancy-lad to beat up. The left was certain this was a hate crime leading all the way to the Orange Man himself. As certain as someone at a Chappelle show yelling "I'm Rick James, b***h!"
Yet, as the facts continue to roll in, that narrative seems more and more unlikely. Which is why those same lefties are frantically deleting tweets and looking for one of those brain-eraser thingies fromMen in Black.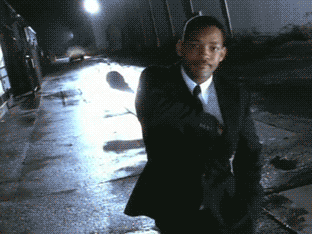 Thank God for awesome peeps like Dave Chappelle who have no problem telling it like it is. They're the ones helping things like comedy and the truth cling to life. It'd be nice if everyone else would get the memo. Though, I'm not getting my hopes up.
Speaking of comedy:
NOT SUBSCRIBED TO THE PODCAST? FIX THAT! IT'S COMPLETELY FREE ON BOTH ITUNES HERE AND SOUNDCLOUD HERE.