Each day we overwhelm your brains with the content you've come to love from the Louder with Crowder Dot Com website.
But Facebook is...you know, Facebook. Their algorithm hides our ranting and raving as best it can. The best way to stick it to Zuckerface?
Sign up for the LWC News Blast! Get your favorite right-wing commentary delivered directly to your inbox!
Articles
Chris Rock Uses Awards Show Speech to Mock Jussie Smollett
March 31, 2019
It's no shocker to find out Chris Rock lines up on the left. Though, young Christopher is not above attacking a fellow lefty when they deserve it. Case in point, Rock used his speech at the NAACP Image Awards to mock the crap out of Jussie Smollett.
Enjoy:
"They said no Jussie Smollett jokes. Yeah, I know. I know. What a waste of light skin. You know what I could do with that light skin? That curly hair? My career would be out of here. F---ing running Hollywood," Rock said.

"What the hell was he thinking?" the comedian added. "You're Jessie from now on. You don't even get the 'u' no more. That 'u' was respect. You ain't getting no respect from me."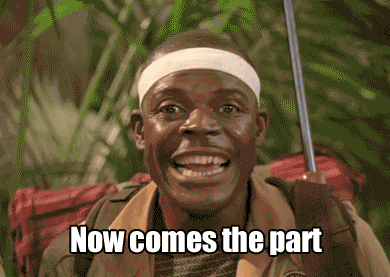 Some people might think Chris Rock's jokes were a tad too harsh. Except no race-baiting douchenugget is more deserving of mockery than Juss right now. You can expect to be the butt of many a joke when you concoct wild stories of Nigerians in MAGA hats and white face. Creeping through the freezing streets of Chi-town. Flogging you on the way home from getting your footlong on at Subway.
Chris Rock has a questionable history when it comes to remarks about race, sure. Nevertheless, when it comes to Jussie, Chrissy is pulling no punches, and it's mock-tastic. Hoaxes like this one do a good deal of damage to real victims. If there's one thing we can all agree on, it's how fake hate crime claims are the peak of douchebaggery.
Really, we should all be thanking Smollett. He's uniting us, left and right, in our dislike of him. We're forming a bi-partisan coalition of jokesters to heap shame upon the faux-victim, Jussie.
While we're on that subject: