Each day we overwhelm your brains with the content you've come to love from the Louder with Crowder Dot Com website.
But Facebook is...you know, Facebook. Their algorithm hides our ranting and raving as best it can. The best way to stick it to Zuckerface?
Sign up for the LWC News Blast! Get your favorite right-wing commentary delivered directly to your inbox!
'If You Leave Those Weapons Behind ...' 2007 Joe Biden Predicts 2021 Joe Biden's Afghanistan Failure
November 08, 2021
The attention of most Americans is on how Joe Biden is failing on the economy. Families tend to get perturbed when things become more expensive just before the holidays. Biden's failure at the border is always with us, lurking in the background. But we should forget his failure in Afghanistan, where Americans were left behind, Biden may or may not have lied, his incompetence was on full display, and a terror attack cost thirteen service members their lives.
The irony in all this? Joe Biden circa 2007 predicted what would happen if 2021's Joe Biden did exactly what he did. This clip has been working its way around the internet.
"If an order goes out to end the war today and begin withdrawing troops, it will take a year to get the American troops out... It will take a year to get them physically out. Now if you leave all the equipment behind ..."
"...you might be able to do it in seven months. And you leave those billions of dollars of weapons behind, I promise they're gonna be used against your grandchild and mine someday."
One thing 2007 Joe Biden and 2021 Joe Biden had in common was a lack of respect for personal space.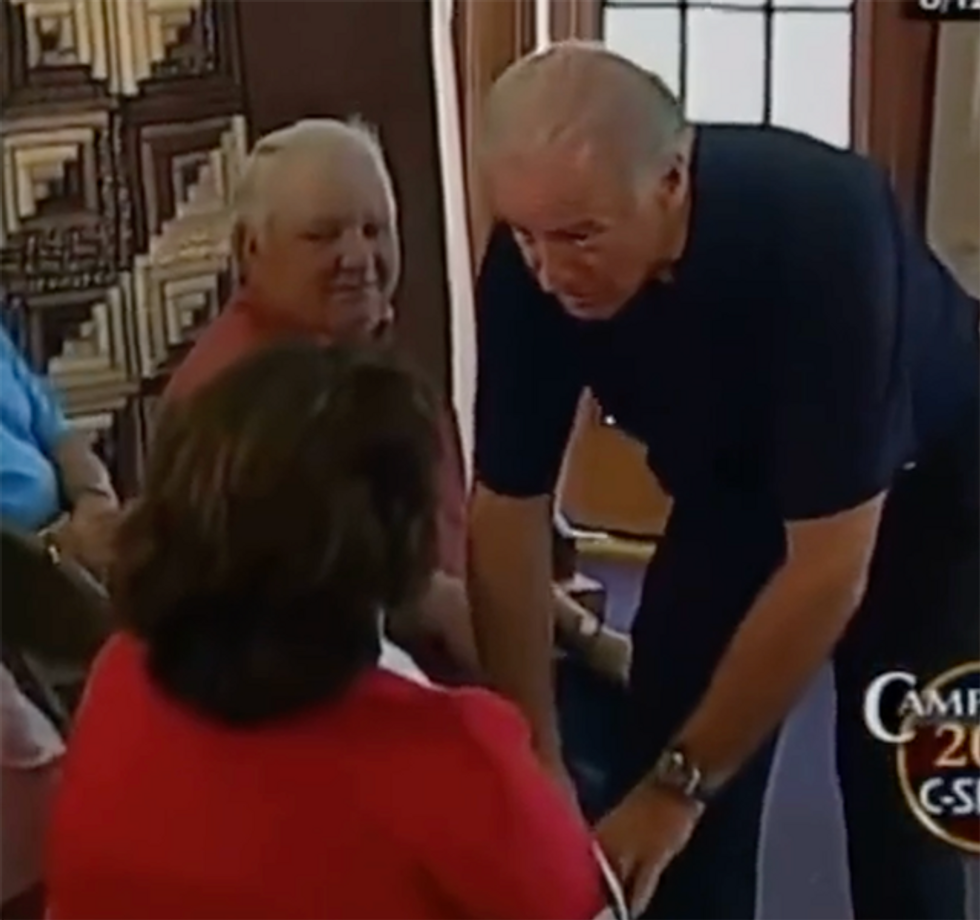 If only 2007's Joe Biden could be visited by the ghost of Joe Biden future:
"The good news is that you'll be president one day. The bad news is you may or may not suffer from dementia depending on what the 'fact' checkers say. Also, you'll lose your ability to complete sentences and control your bodily functions. And Hunter will develop a fondness for hookers and crack. Oh, and at some point, you'll be told sniffing children is a bad thing."
At least the Biden from fifteen years ago appeared to be right about things on occasion. You know, broken clocks and all that.
Get your content free from Big Tech's filter. Bookmark this website and sign up for our newsletter!
LEAKED: Sleepy Joe Biden's EARPIECE AUDIO | Louder With Crowderyoutu.be