Each day we overwhelm your brains with the content you've come to love from the Louder with Crowder Dot Com website.
But Facebook is...you know, Facebook. Their algorithm hides our ranting and raving as best it can. The best way to stick it to Zuckerface?
Sign up for the LWC News Blast! Get your favorite right-wing commentary delivered directly to your inbox!
Liberal Media
Jim Acosta to Recieve Award for his Outstanding 'Journalism'
April 13, 2019
You won't find a more self-congratulating douchemeister than the CNN butt-dumpling known as Jim Acosta. Well, apparently some of Jimmy's fellow "journalists" are seeing fit to stroke his ego with an award. For his unparalleled "journalism."
I kid you not:
The New York Press announced Jim Acosta as the recipient of their "Truth to Power" award Friday. The award is intended to honor "an individual whose body of work challenges the power establishment and/or defends journalists."

"We are proud to honor a man such as Jim Acosta, who has proven himself throughout his storied, decades-long career to be a journalist of the utmost integrity, " Jane Tillman Irving, president of the Press Club, said in the release, which was first reported by The Wrap. "For his unwavering commitment to fact and journalism, we are pleased to add to Jim's many accolades with the Gabe Pressman 'Truth to Power' award."
"Jim Acosta" and "integrity" in the same sentence?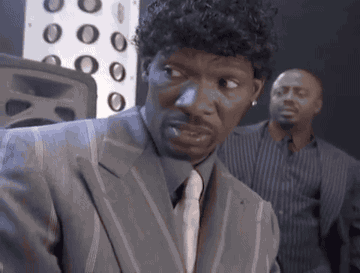 Maybe my eyes are deceiving me, but when I look at Jim Acosta, I see a two-bit partisan hack. One who's more concerned with making stories out of himself, rather than being an objective bystander. I'm pretty sure that's the exact opposite of journalism.
I'll bet you Jimbo's gonna put the award right next to his trusty mirror. It'll come in handy during his quad-daily self-admiration sessions. I can see it now. "Mirror, mirror on the wall, who's the fairest award winning newsman of them all." Not you, Jim.
This only goes to show the state of journalism right now is a joke. If an obviously slanted opportunist like Jim Acosta represents the best of the best in news, that sure says a lot about the rest of the journalistic field.
While we're on the subject:
NOT SUBSCRIBED TO THE PODCAST? FIX THAT! IT'S COMPLETELY FREE ON BOTH ITUNES HERE AND SOUNDCLOUD HERE.